Over the last few years, especially following the pandemic, HR departments have been working tirelessly to ensure that the mental health and wellbeing of their employees are high on the agenda. So much so, a recent report from Benefex found that 83% of HR leaders are planning to ramp up investment around employee wellbeing and the CIPD Health and Wellbeing at Work Report 2021 has confirmed that mental health is now the most common focus of health and wellbeing activity for employers.
Whilst these statistics are encouraging for employee wellbeing, we want to consider the toll this has had on HR professionals themselves, and pose the question: who is HR for HR?
The importance of supporting your own mental health and wellbeing
HR teams play a vital role in business success.
In the past, HR professionals were typically associated with tasks such as payroll, learning and development, employee engagement, job design and performance management. Whilst these duties remain, HR leaders in many organisations are now responsible for implementing an effective health and wellbeing strategy, with the continued focus on better employee morale, job satisfaction and overall employee experience.
This means that HR representatives have to wear many hats, which is why the following statistics from the HR for HR CultureAmp survey are not surprising:
Only 34% of HR professionals feel able to switch off from work to make time for rest.
Only 43% feel that their levels of stress are manageable.
This has to change.
HR professionals are reaching high levels of stress and burnout and experiencing anxiety, depression and other mental health conditions as a result of putting others' needs before their own.
The problem is, HR professionals are typically 'people people'. Yes, they are strategic change makers striving to achieve organisational success but they care about how their employees feel and all too often, put their people first.
This means they often go above and beyond to protect the health and wellbeing of their employees and do all they can to create a supportive culture and safe work environment for employees to thrive; reducing stress, training managers, implementing wellness programmes, boosting employee resilience and most importantly, challenging the negative stigma attached to mental health in the workplace.
But HR professionals are humans too.
They too need to look after their wellbeing, especially when dealing with the stressful situations that typically arise in the role.
We all know the common phrase "should an emergency situation occur, you need to put your own oxygen mask on first, before attempting to help those around you". Whilst this might appear selfish and against our human instinct, it is right and can be applied to this situation.
How can HR expect to effectively support others if they are not supporting themselves first?
HR professionals are more aware than most of the importance of wellbeing for work performance, productivity and goal achievement (to name a few!). So to be effective in their role, they must learn to prioritise themselves. Therefore, when we look at the bigger picture, it is easy to see the business case for HR focusing on their own wellbeing.
In summary, HR departments can't afford to neglect their own health, for the sake of their individual wellbeing but also organisational success.
How to prioritise your wellbeing
Build your self-awareness
Self-awareness is particularly important when managing mental health. Not only does it improve your emotional intelligence, which helps with building relationships, it also helps us to understand our personality, strengths, and most importantly, our weaknesses – something we all have.
An easy way to build greater self-awareness of your mental health is to ask yourself daily 'on a scale of 1 to 10, how am I feeling?'. With 10 being completely happy, fulfilled and satisfied, 1 reflects the worst possible feeling. Giving our mental health a number often makes it easier to understand and digest, especially if you find it hard to talk about how you are feeling.
It is important to remember that there is no right or wrong answer as to where you are on the scale and you will find it fluctuates depending on varying factors happening around you. However, you can use this number to track your progress over time and consider how you might go about improving it. To do this, you might ask yourself questions like:
What would I need to change, for the 6 to become a 7?
Is 10 a realistic score, there is no room for improvement?
Why am I a 5 today, but yesterday I was a 3 – what has changed?
What would a score of 10 look like for me?
What can I do today/tomorrow/this month/this year to improve this rating?
By using the 1-10 method regularly, you're more likely to identify any struggles you might be experiencing sooner and thus better manage your mental health proactively.

Know your warning signs of mental ill-health
HR professionals are often too busy looking out for others that they miss the early warning signs of personal mental health issues. Everyone experiences mental ill health differently, which is why it is so important to build greater self-awareness around what poor mental health looks like for you so that you can spot the signs sooner.
Some common signs to look out for that suggest you might be struggling with your mental health include:
Irritability
Change in appetite (overeating or eating less than usual)
Social withdrawal or isolation
Being quieter than usual
Change in sleep (sleeping for longer, or feeling tired despite sleeping a long time, waking and not being able to sleep again)
Loss of productivity
Overworking
Easily distracted
Loss of interest in hobbies
Lack of motivation or reduced energy levels
Increase in anger
Loss of libido (sexual desire)
Feeling tearful for no reason
Unusual new or racing thoughts
Difficulty in stopping worrying about thing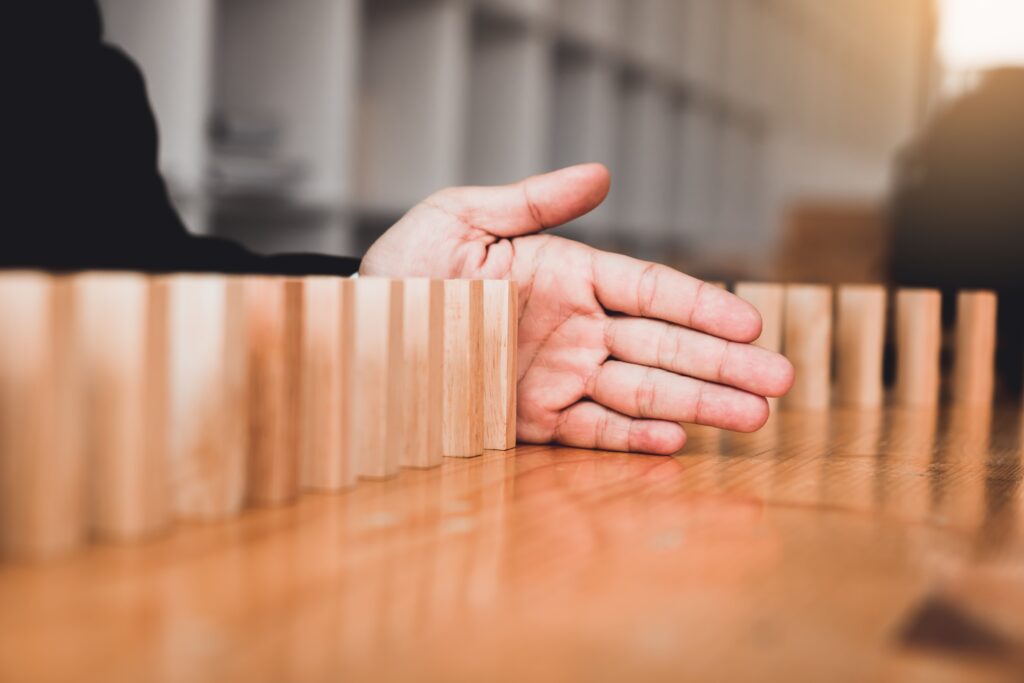 Choose your non-negotiable(s)
What is the one thing you know boosts your mental health and wellbeing?
As part of building your self-awareness and a proactive mental health toolbox, it is important to identify the activities that support your wellbeing. Try writing down a list of all the positive strategies that boost your mental and physical health. These can include activities that you have never tried before, ones you do regularly, or even ones you used to do in the past; include anything you think would make your mental health thrive.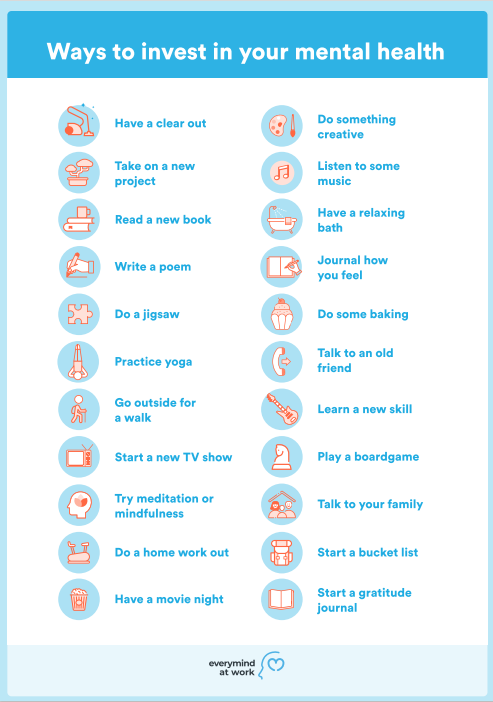 Once you have a clear idea of the activities that boost your mental health and wellbeing, you can mark next to each one how frequently you wish to implement these into your lifestyle. Some might be daily 'non-negotiables' whereas others might be just a weekly or monthly occurrence.
But the most important thing is that every day you do something for your wellbeing; whether it is going for a run, sitting in silence for 5 minutes, reading your book or having a hot bath. Whatever you decide is your daily non-negotiable, don't let anything get in the way of it. It is all about prioritising and making time for yourself, even if it is for just 10 minutes a day. Which leads nicely on to the next tip…
Schedule time to recharge
We recharge our mobile phones every day, why don't we do the same for our mental health and wellbeing?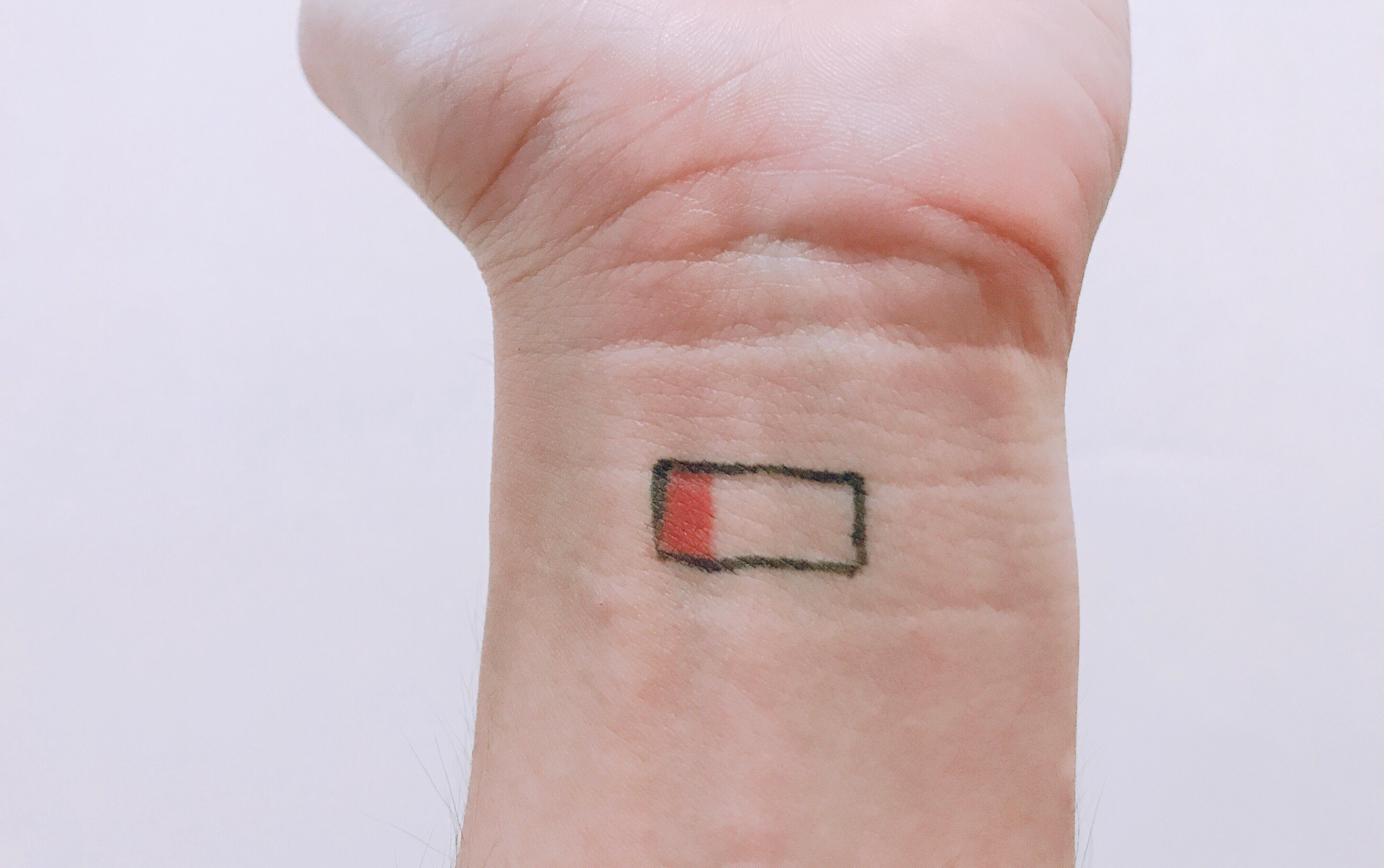 A large aspect of one's resilience and therefore overall wellbeing is determined by how you recharge, not by how much you endure. To boost resilience, it is therefore advised that you strategically stop to rest, giving your brain the time it needs to restore; better enabling you to face life's challenges.
If you lack sufficient recovery, you are restricting your ability to be resilient. This is why taking breaks, using annual leave and having better work-life balance are crucial for our mental health and wellbeing.
It is advised that you recharge yourself mentally (e.g. journaling, meditation and creative outlets) and physically (e.g. exercising, fresh air and getting adequate sleep), as well as taking time to strategically stop (e.g. tech-free time, taking breaks and prioritising personal health).
Most importantly, you need to schedule these breaks and recharge opportunities in your diary so you know you can plan for them and stick to them. This will also keep you motivated to achieve your wider goals.
To complete a full exercise on scheduling time to recharge, download our Recharging To Boost Resilience worksheet!
Set and stick to boundaries
As HR professionals, you work closely with many areas of the business and it can be easy to take the weight of other people's (and the organisation's) challenges and problems on your shoulders. This can be problematic if you aren't proactive in looking after your own wellbeing and can often lead to stress, burnout and even self-doubt in your personal abilities.
One way to help you with this is to set clear boundaries.
Boundaries are physical, emotional and mental limits you create to protect yourself. They help safeguard our time and energy, supporting work-life balance and overall wellbeing. Here are some boundaries you may wish to consider in the workplace to promote positive wellbeing:
Take your allocated breaks throughout the day
Set your working hours and stick to them
Decline meetings that you do not need to be in
Turn notifications off after working hours or during periods of focus time
Saying 'no' if you do not have the time for an additional task
Honouring the decisions and plans you have made
Practising healthy detachment between work and home life
Closing your office door if you need to concentrate
Setting periods of time to check emails throughout the day
Getting fresh air during your lunch break
Many boundaries are often simple things that we know we should do, but we don't, yet they have the power to make a big difference.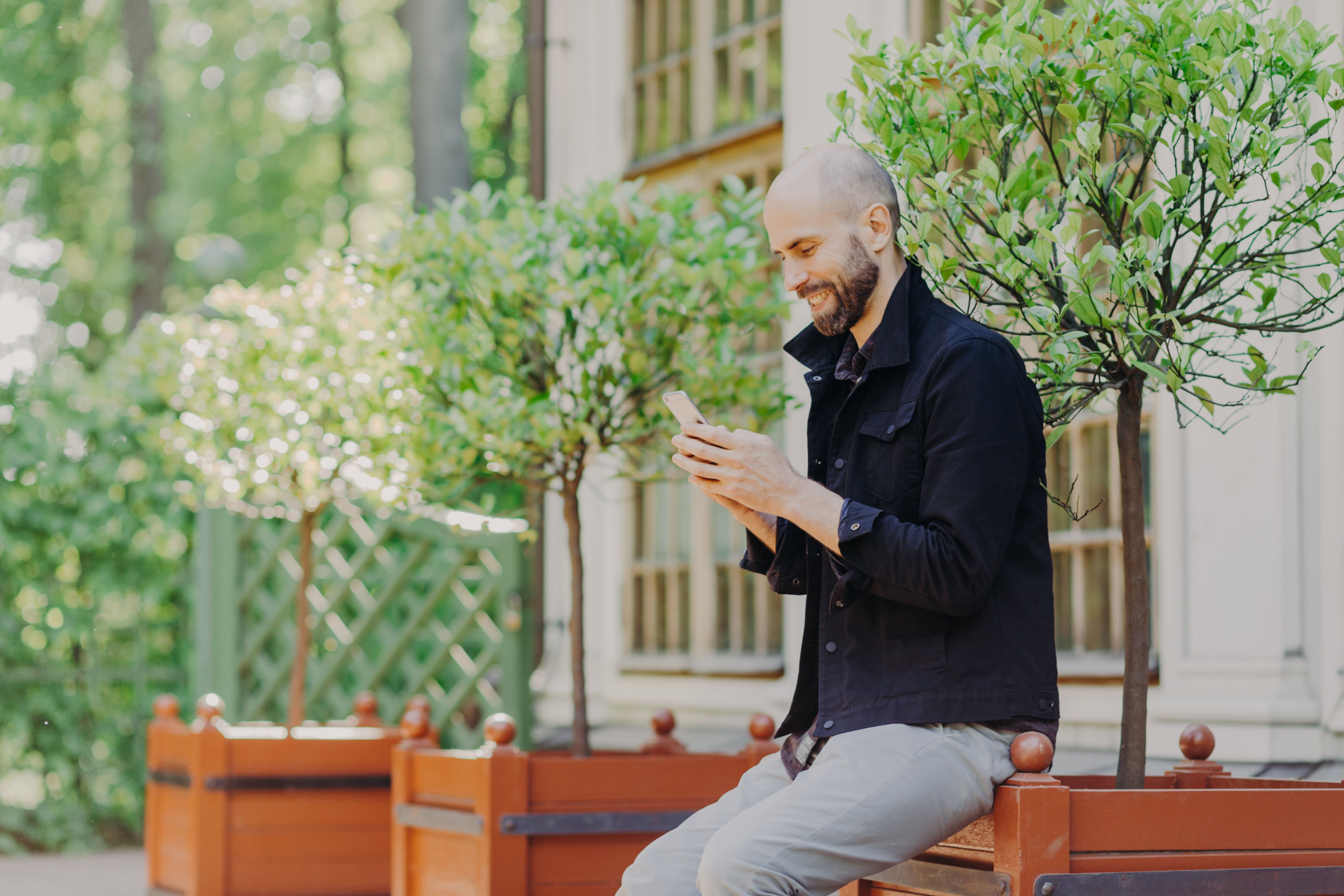 Build your support network
When it comes to employee wellbeing, business leaders, line managers and many employees turn to HR – but who do HR turn to?
The National Institute for Health and Care Excellence (NICE) recommend that strategic approaches to wellbeing ensure there is a psychologically safe work environment where people managers and those who support employees (e.g. the HR department) are effectively supported themselves. The World Health Organization (WHO) also advocate this approach through the WHO Healthy Workplace Model.
Research shows that having a good support network based on strong, positive relationships is vital for mental health and wellbeing. As humans we have a need to feel connected to others and feel a sense of belonging; but most importantly, our social connections often provide us with the resilience and support we need throughout our lives.
Working in the people profession can be challenging, so making sure you have people to go to for support can be very reassuring.
You should talk to your HR team and colleagues, connect with other HR professionals, utilise the Chartered Institute of Personnel and Development (CIPD) members hub and turn to external services to ensure you are getting the support you need too. If you don't adequately support yourself, how can you support the wellbeing of your employees?
The Everymind at Work Building Your Support Network exercise is a great starting point to help you identify, review and develop your current support network.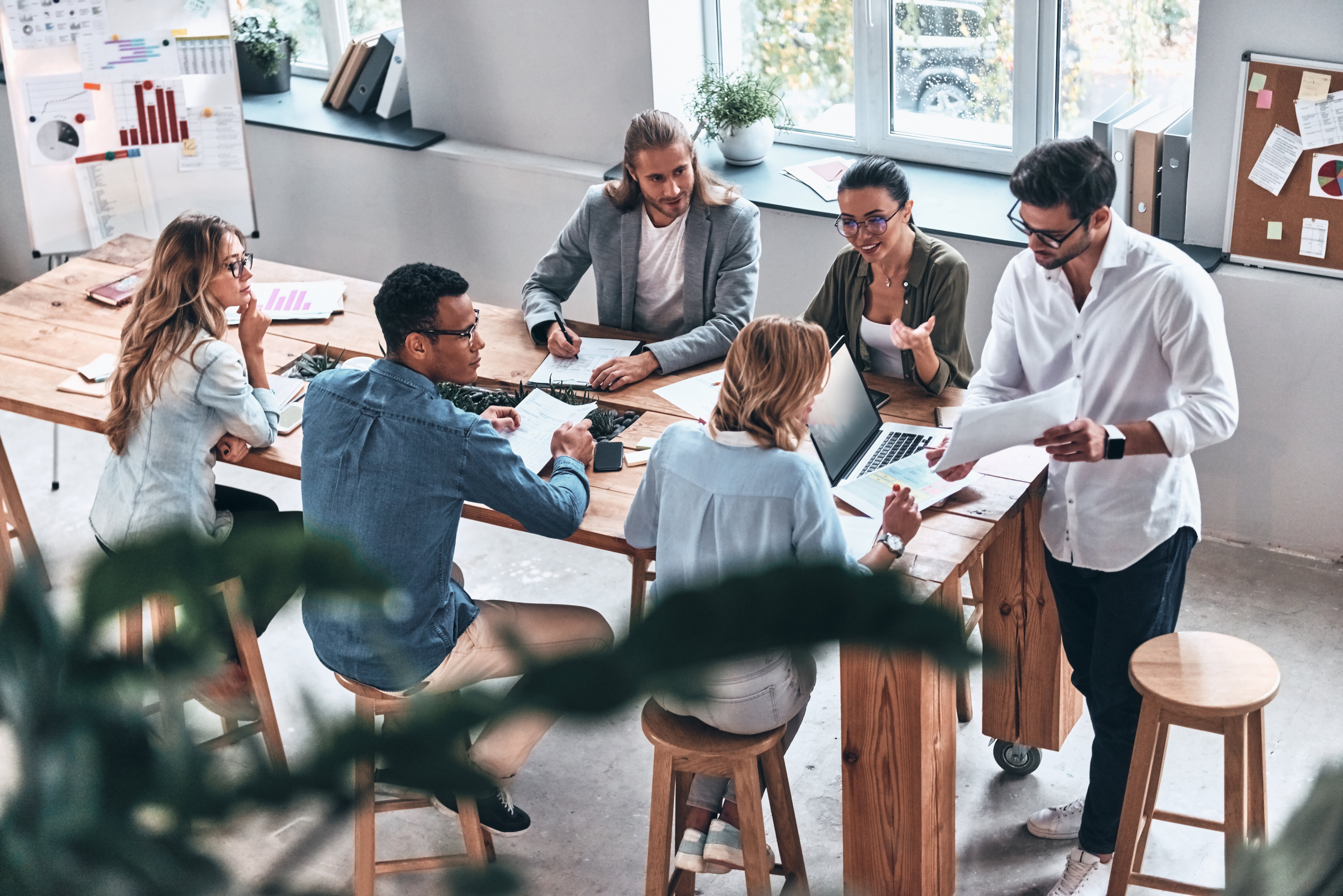 Get involved in employee wellbeing initiatives
As HR professionals, you are likely to have arranged a comprehensive suite of wellbeing initiatives for your employees to support the organisation's health and wellbeing strategy; but do you reap the benefits? Whether it is lunchtime yoga, a healthy eating seminar, employee resilience or stress management training, make sure you attend sessions that will benefit you, you too are an employee after all.
Moreover, actively getting involved in the wellbeing programme demonstrates to your employees that you too are prioritising your wellbeing, setting an example to others and practising what you preach.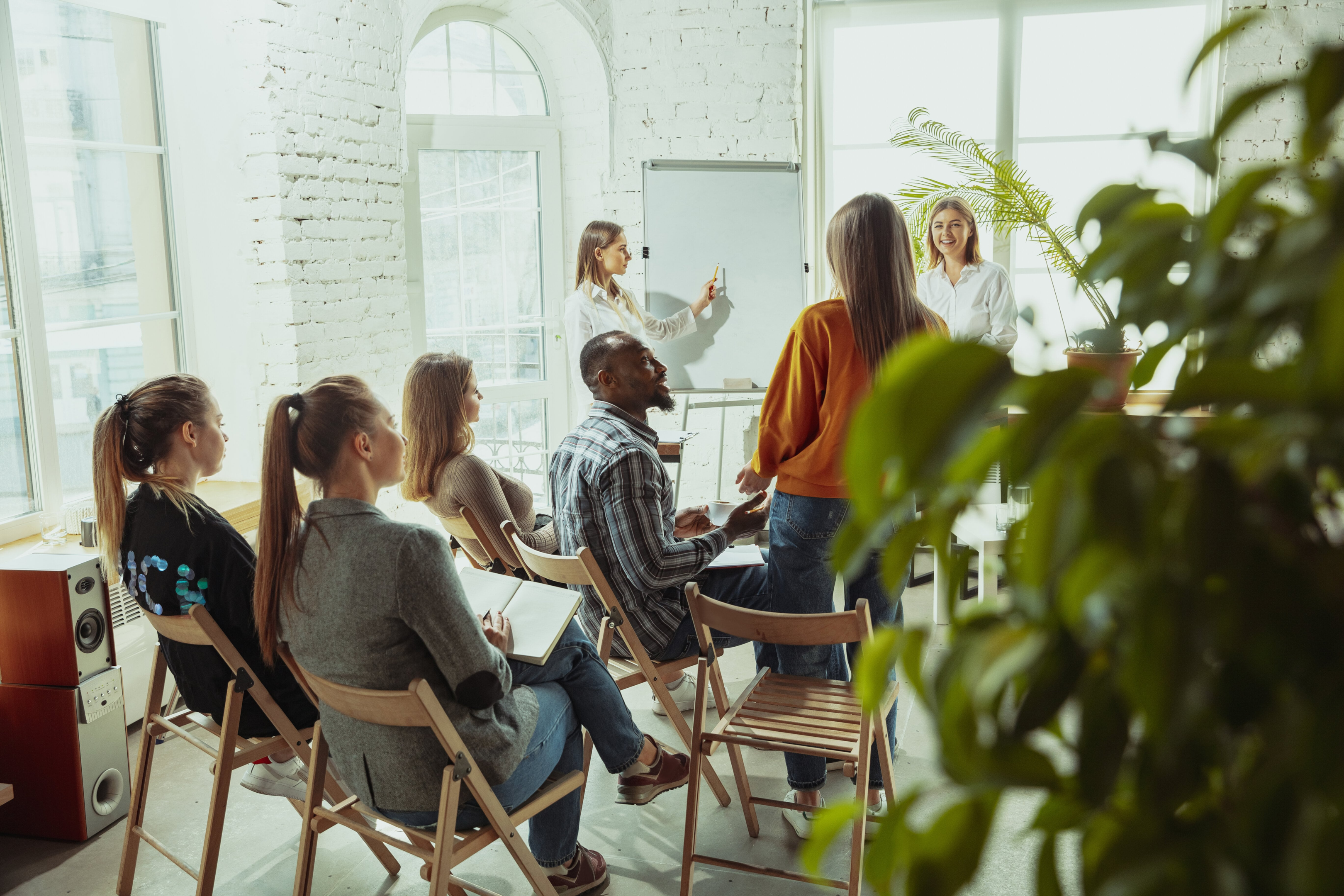 Don't be afraid to seek help
The statistics show that mental ill-health remains the most common cause of long-term absence (CIPD, 2021) and accounted for 50% of all work-related ill health cases in 2020/2021 (HSE, 2021).
HR professionals are not immune from this.
Unfortunately, there is still a stigma attached to mental ill health and seeking support but this needs to change.
Everyone has things going on in their work and personal lives that impact our stress levels and wellbeing and we should not be ashamed to reach out for a helping hand when needed.
The Everymind at Work Mental Health Support Directory is the perfect guide if you are looking for information on where you can access support for your mental health and wellbeing.
How we can help
Everymind at Work is on a mission to help employees feel safe to talk about mental health in the workplace.
Think of us as a catalyst for change in your business, helping you to break down mental health stigma and providing crucial proactive support to employees across the year. It all starts with taking the right approach to wellbeing in the workplace.
Our 3 Pillar approach allows organisations to switch from reactive to proactive, providing a framework to build the right wellbeing initiatives and increase employee engagement across the business. Best of all, our people and our stories are the foundation for how we keep things human, connecting with your employees to help them stay happy, healthy and productive.
We know that many HR & People Professionals are given the sole responsibility of implementing and executing an effective employee wellbeing strategy but we are here to help, you are not alone.
If you're a little unsure of where to start with employee wellbeing or you would simply like to learn more about our proactive approach, you can speak with one of our wellbeing advisors just here.
You can also sign up to our monthly wellbeing webinar for HR or subscribe to our monthly resources to enable us to ease some of the weight from your shoulders.