Your very own mental wellbeing partner.
Tackle mental health stigma and deliver proactive wellbeing support to your employees through our interactive sessions, wellbeing app and training.
Join 2,162 HR & People Professionals improving workplace mental health & wellbeing!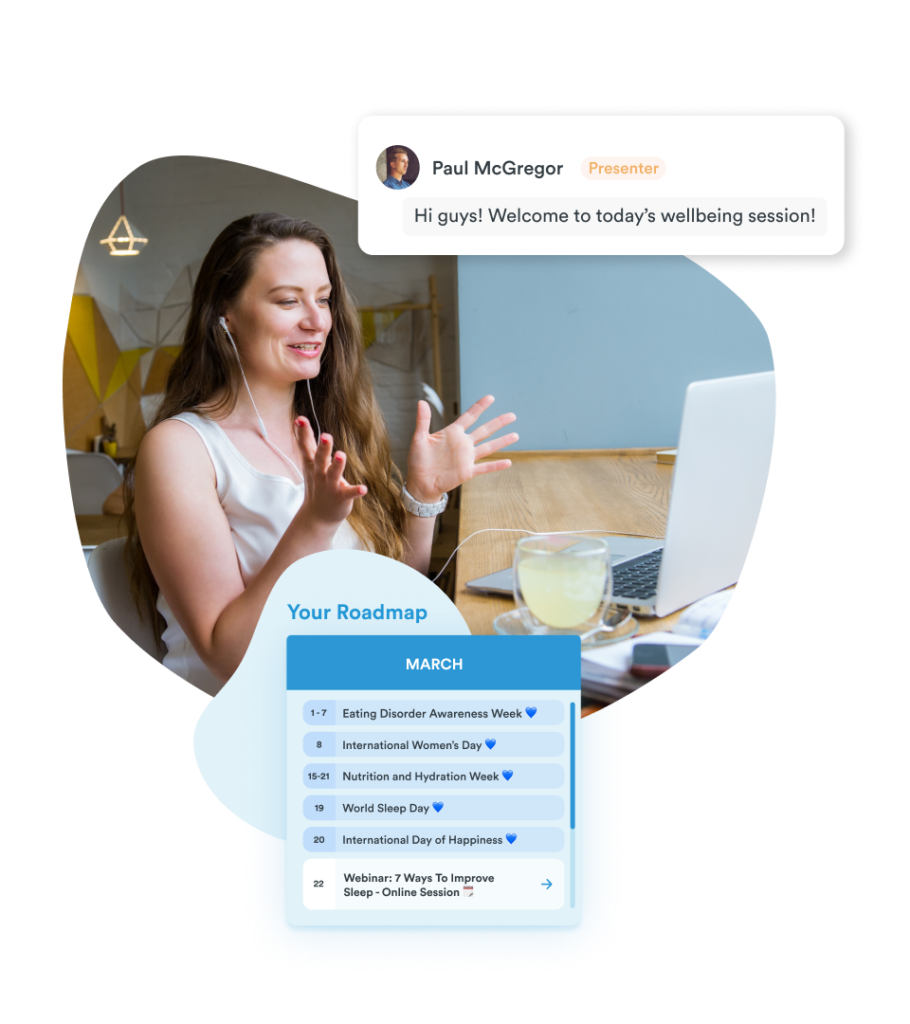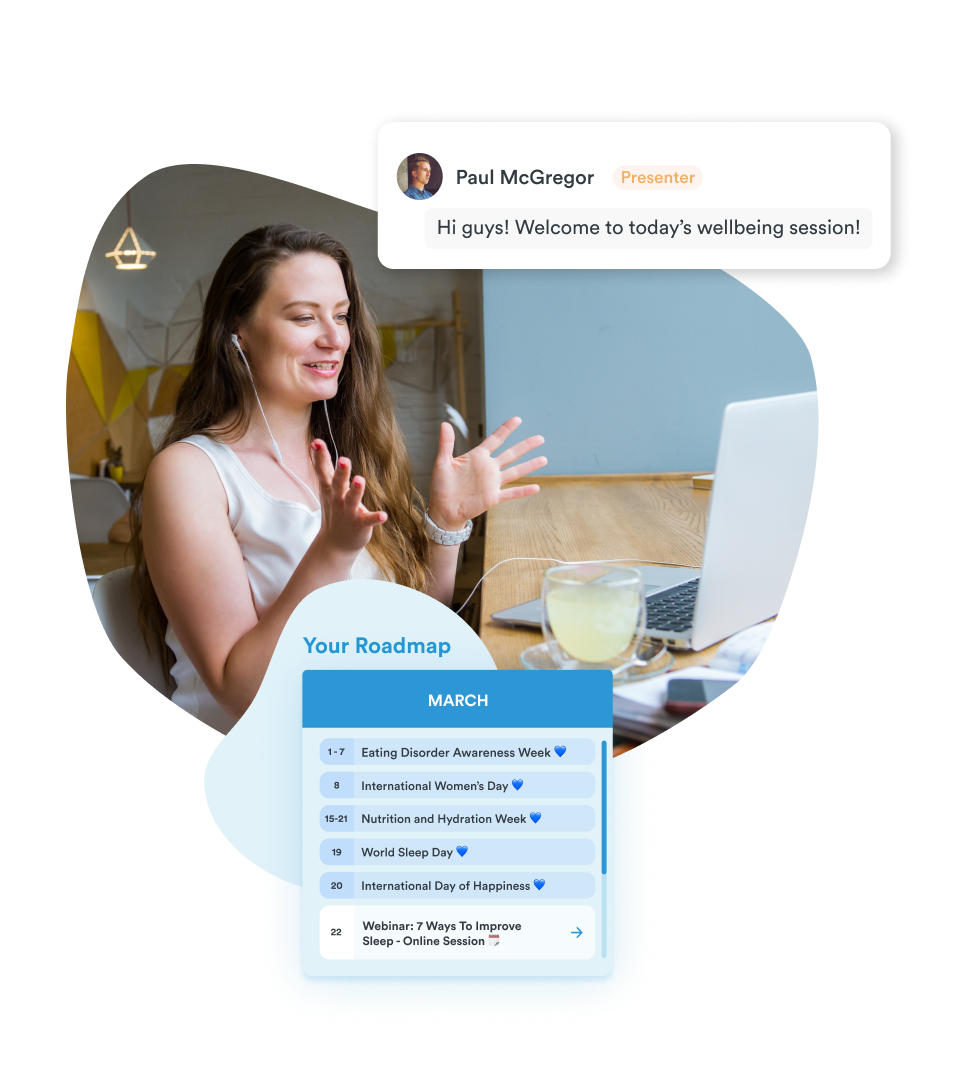 Be the business that cares
It's time to proactively support your employees
For too long, businesses have dealt with wellbeing in a reactive way. Whether it's implementing an EAP or training Mental Health First Aiders, there's little support to prevent employees from reaching crisis stage in the first place. We believe it's time for change. Our proactive approach enables you to deliver the right wellbeing support, training and initiatives to your employees so they remain happy, healthy and productive!

FREE WELLBEING SESSIONS, EVERY MONTH
We know it's hard to support employees whilst you're juggling everything else. That's why we deliver free monthly webinars for HR & People Professionals that are packed with wellbeing resources and support so you can make a difference 🙏
Get your business bought in, without the budget worries
We understand that budgets are tight and you need to get the business on board. To help, we run a free awareness session to get your employees and key stakeholders engaged and behind your wellbeing initiatives!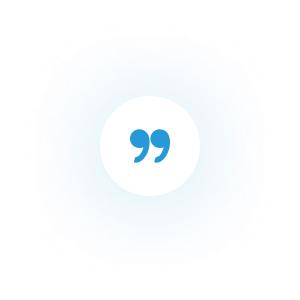 "Everymind at Work's person-centered approach was a huge sell for us. The best thing about them, is the people that work for them! Plus the easy-to-use app with engaging content and support is relevant, fresh and simple to use".
Head of Health & Wellbeing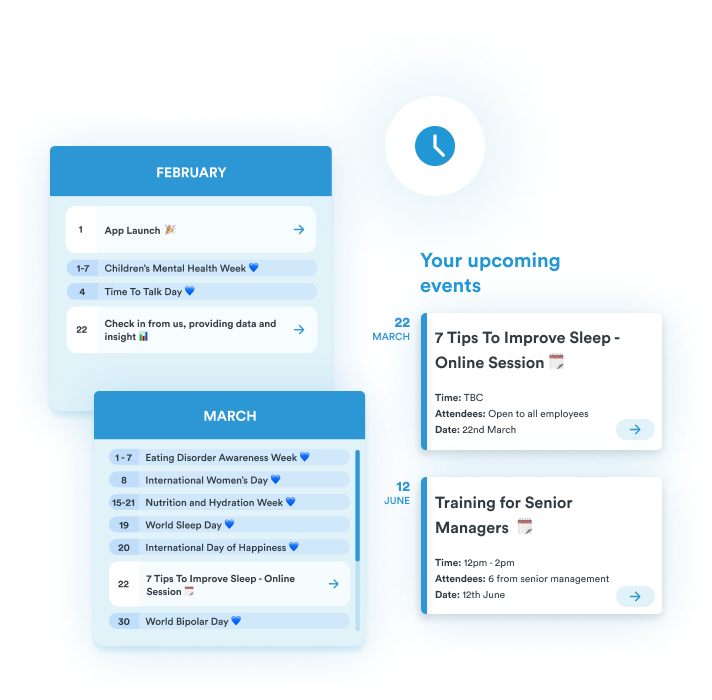 Gain clarity with your 12 month wellbeing roadmap
When you become a partner, we give you a personal roadmap that brings all of your wellbeing initiatives and key awareness dates together – plus we send you supporting content to share with your employees.
Your roadmap includes any workshops and sessions you've booked with us, giving you peace of mind that everything has been taken care of.
Get your own Wellbeing Business Consultant
Our Wellbeing Consultants are with you every step of the way, supporting you with wellbeing resources, providing guidance and booking in webinars and training, they are there to support you throughout the year.
Our Consultants are here to help answer your wellbeing questions so you can take action and improve the lives of your employees.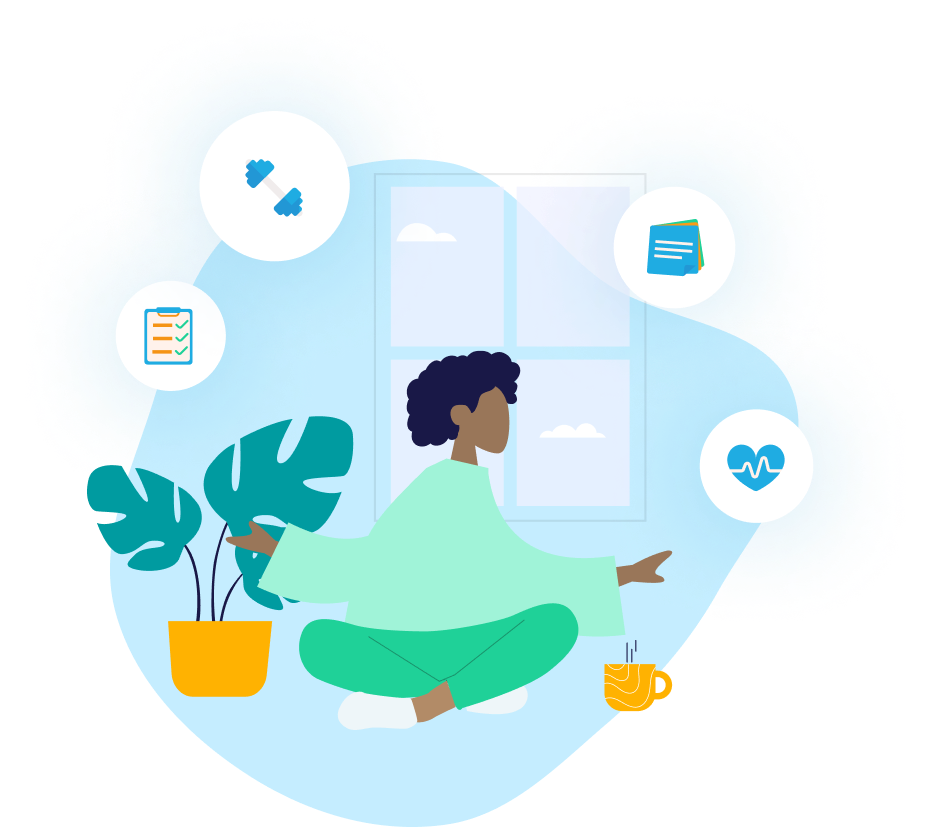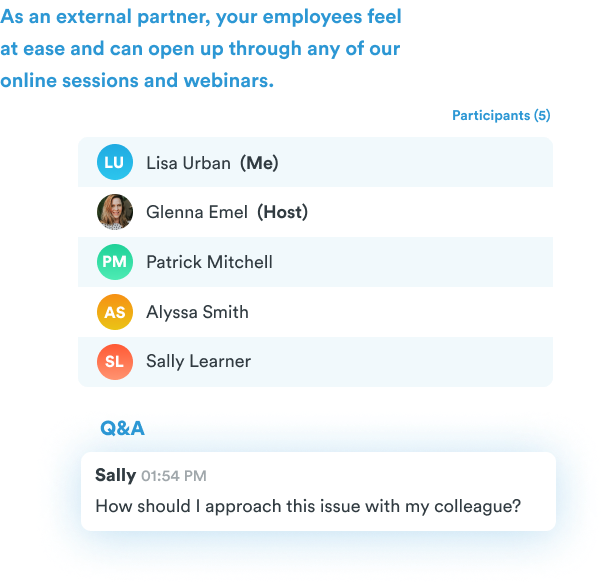 Give powerful wellbeing webinars to your employees
Our wellbeing webinars are shaped by personal experiences and help tackle areas of concern for employees. To understand how your employees are feeling, we also conduct anonymous polling in our sessions and create a safe space for conversations.
We don't create more work either. We host the session, provide the comms and share all of the insights following the session with you.
Help employees proactively support their wellbeing
Only 2% of employees use an EAP (and often this is when they're at crisis stage). Instead, we must focus on prevention by delivering proactive support to employees across the year.
The Everymind App is just one way of achieving this, delivering 24/7 wellbeing support to your employees with 3-5x stronger engagement rates vs an EAP.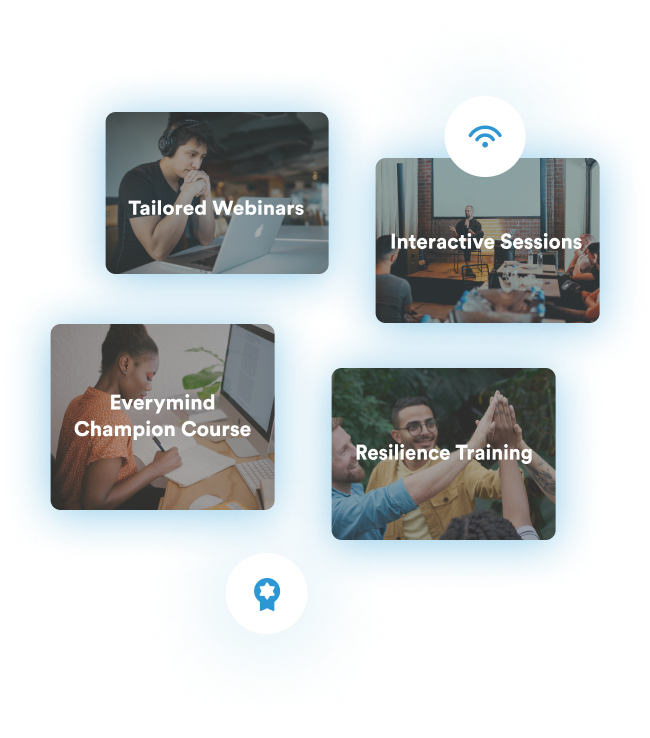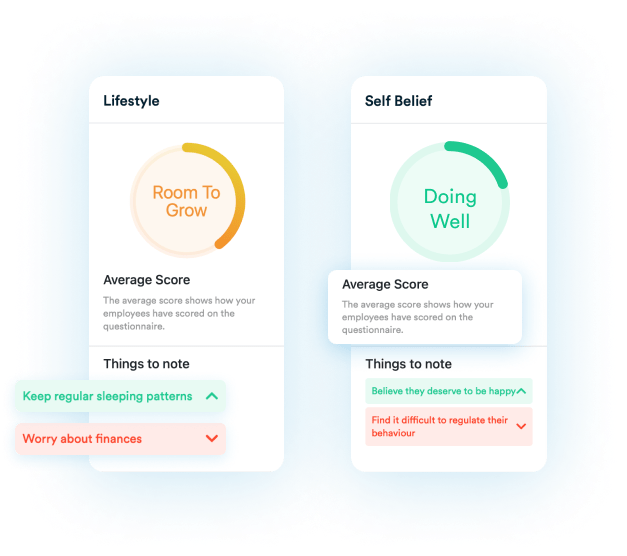 Remove the guesswork around employee wellbeing
Your Everymind Scores© help you understand how your employees are feeling across the business.
The scores are calculated from employee questionnaire responses within the app and then measured against 5 key areas of wellbeing, helping you identify areas for improvement.
Easy app setup and smooth onboarding
Installing our app is quick and easy plus our Wellbeing Business Consultants are on hand to support you throughout the process.
We designed our app with simplicity in mind, ensuring employees can find the right wellbeing support and guidance for them.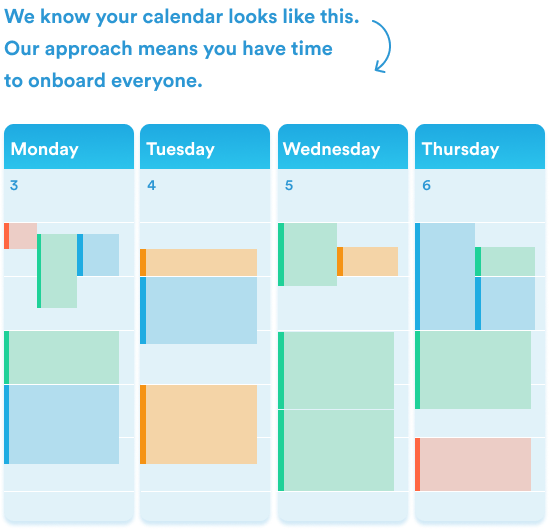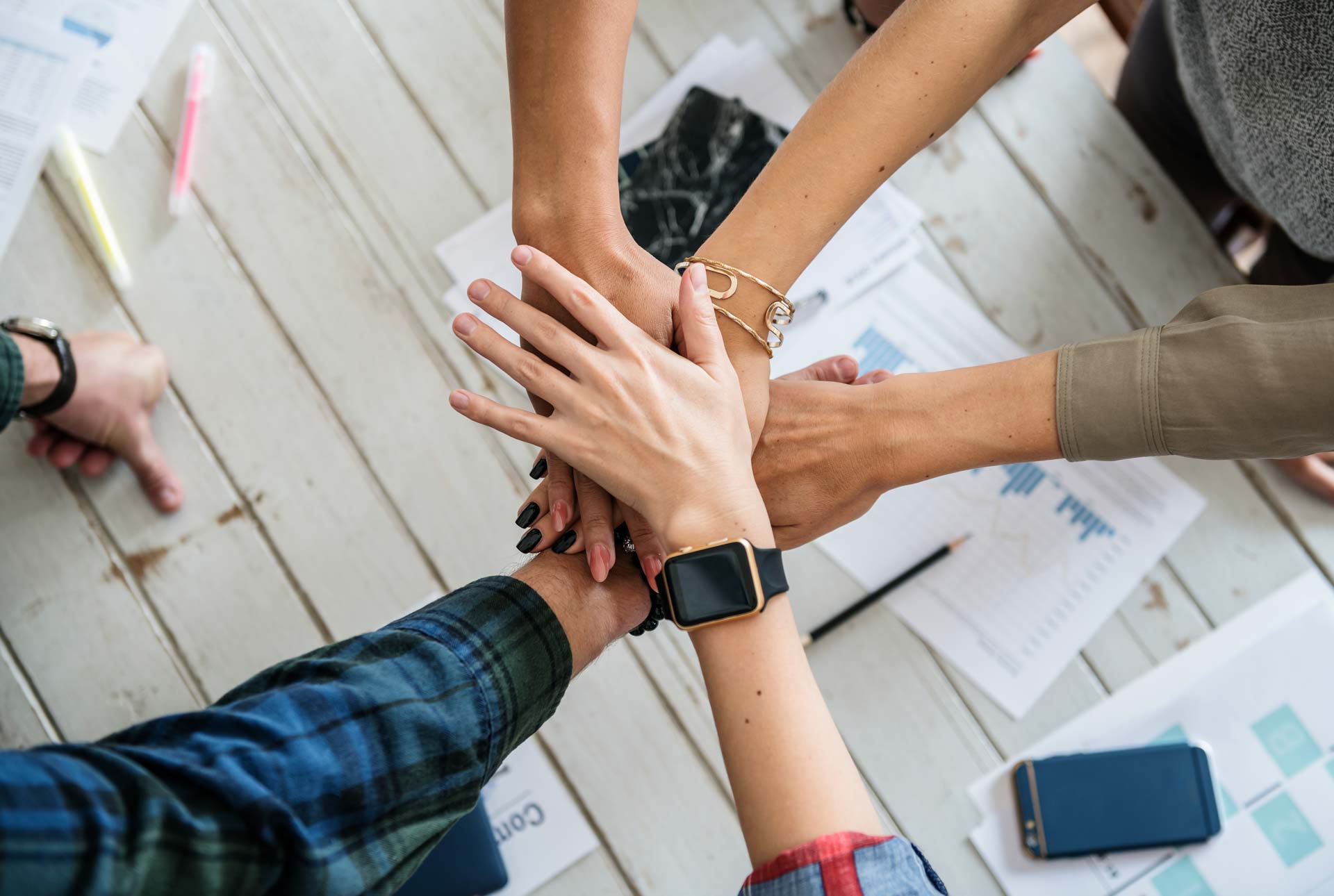 Create Everymind Champions across your business
Everymind Champions are crucial to help break down mental health stigma and actively promote wellbeing in your business.
Mental wellbeing should never solely sit on the shoulders of HR. We train and support your Champions so they can provide peer support to colleagues and help drive your wellbeing.