Mental health challenges are a growing worldwide concern, resulting in long-term absences from work. Rates of detection might have improved along with effective support, however, training of management in workplaces might have not. Mental health training for managers might be a luxury in many businesses, though a fruitful investment if executed effectively.
Why Mental Health Training for Managers is Important
Contributing to long-term sickness in many developed countries, mental illness is not only apparent amongst the working-age population. Mental health presence has been enhanced by changes in our society and workplaces, the way in which mental health, and in particular mental ill-health, is perceived in such environments, and how this might affect working capacity.
A large number of employees diagnosed with mental health illnesses also experience acute working difficulties. Furthermore, the conditions are attributed to low self-esteem, financial difficulties and social struggles.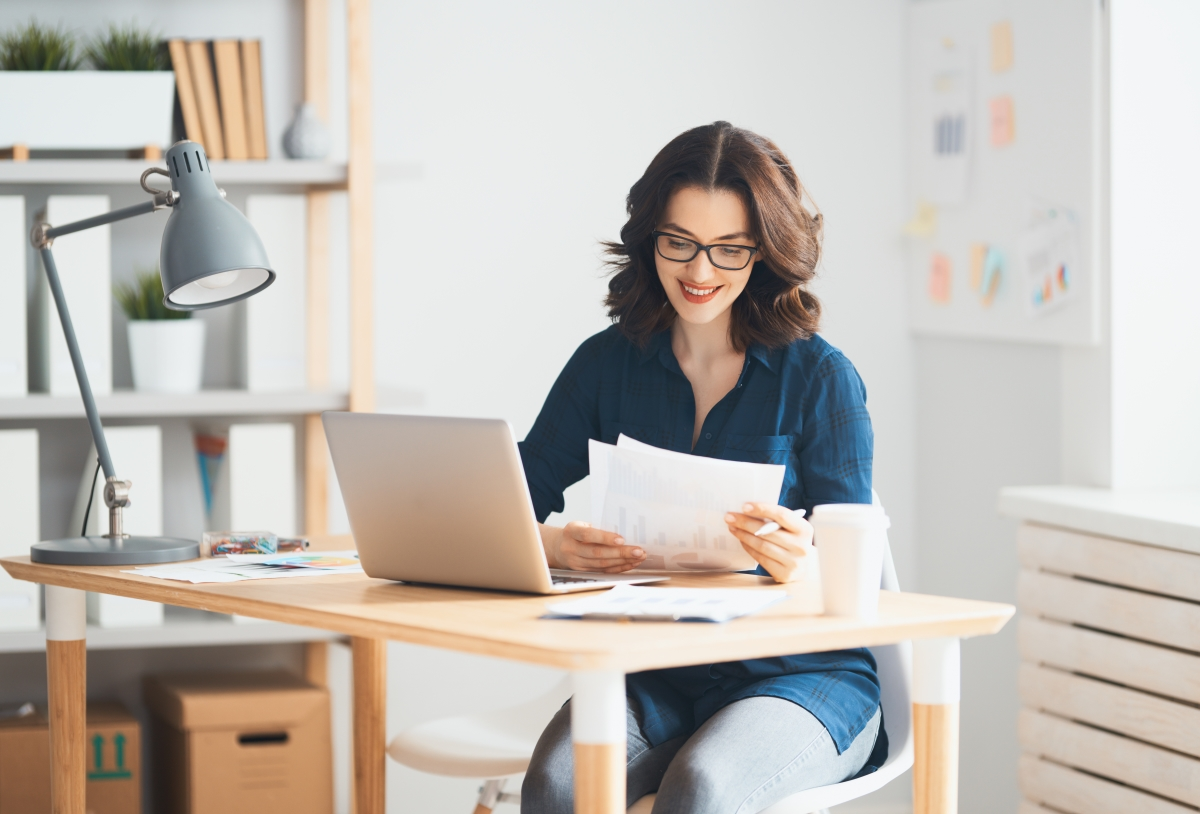 Increased mental health awareness decreases the chances of risk….
The struggles employees face may be exacerbated by managers' lack of knowledge of mental health and mental ill-health. In the workplace, leaders are not expected to be an expert in physical health. The same applies to mental health.
Does Your Business Offer Occupational Health and Wellbeing Support?
Occupational health and wellbeing can be improved through mental health awareness and other training for managers. In the workplace, leaders act as a key component in supporting people occupationally who are experiencing mental health problems.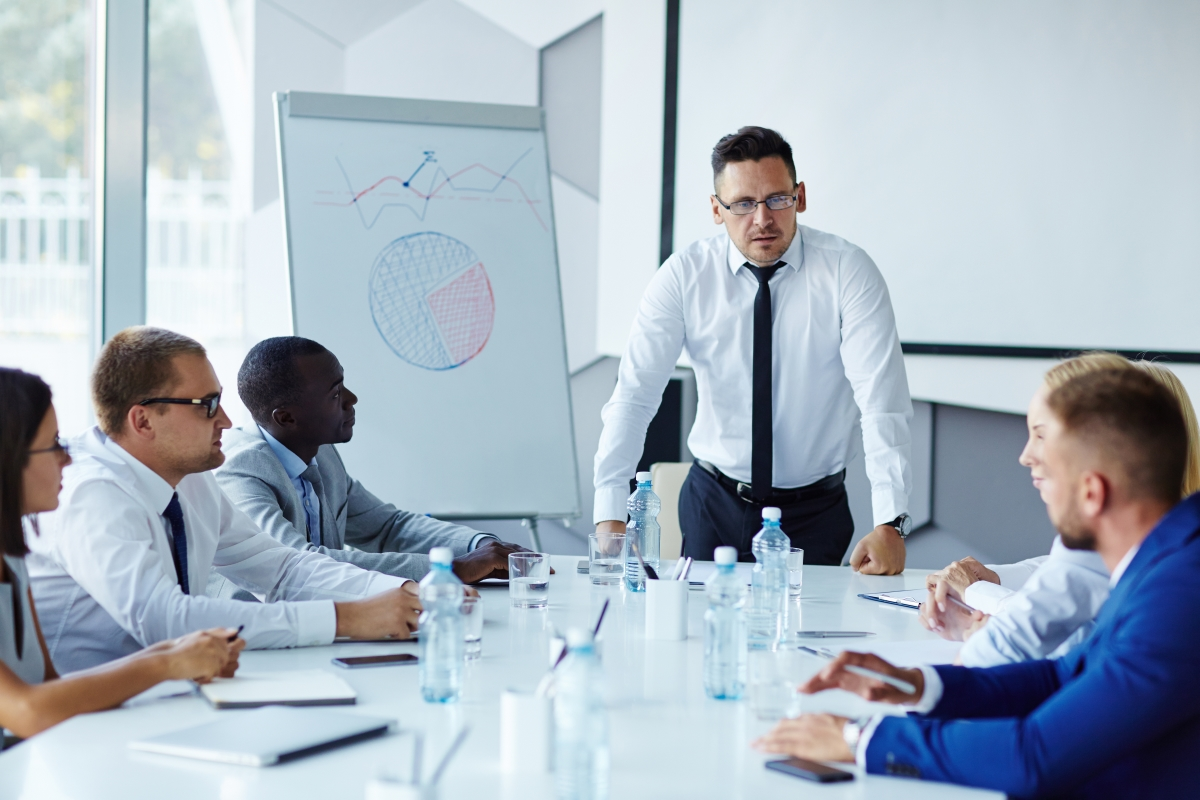 Managers play an integral role in understanding workplace conditions that may contribute to common mental health hurdles. They also have an element of power to make adjustments for employees experiencing poor mental health.
Mental health awareness training for managers equips them with the relevant knowledge and skills to prevent further ill-health from arising. However, without the appropriate training, further harm, increased absence and/or displays of further mental ill-health might occur.
Many inadequately trained people leaders express concern over approaching employees with poor mental health. Whilst the conversations in themselves are difficult, they also feel they could cause harm or spark complaints if they do so.
Why Mental Health Training For Managers Is Beneficial
The correct intervention to this issue is to implement mental health awareness training for people leaders to increase their understanding of the topic. Such initiatives leave managers feeling much more confident when discussing mental health and better equipped to support themselves, their teams and their colleagues.
There are many individual and business benefits to training managers in mental health. For example, research has found that employees of managers with the relevant training have seen a reduction in anxiety, depression and stress, as well as an increase in greater overall wellbeing; which in turn significantly impacts organisational results.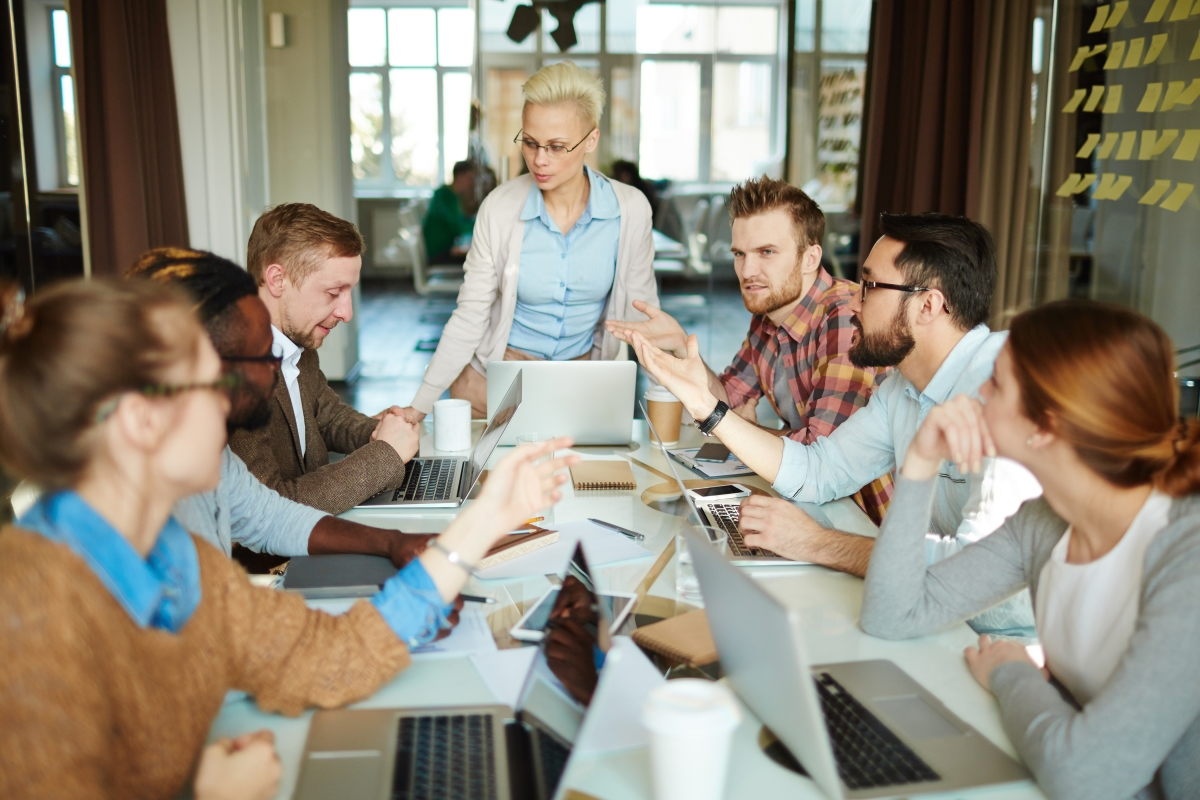 A Reduction In Absence
With effective mental health awareness training, businesses can expect to see a significant reduction in work-related absences. Largely due to early intervention and the prevention of future mental illness. Furthermore, the level of absenteeism will decrease which helps bridge the gap between illness and improved productivity, for both the individual and the organisation.
Return on Investment
For every pound spent on management mental health training, the return on investment is approximately £9 (Stevenson / Farmer (2017) Thriving at work: the independent review of mental health and employers). Whilst this might not be applicable in all work situations or for every organisation, the investment pays off in ways other forms of mental health support might not. 
Increases Mental Health Awareness
An important element of training managers in mental health is that it raises awareness around the topic. Mental health is still very much stigmatised in the workplace, however, with a greater understanding of mental health illnesses (e.g. Anxiety, Depression, Eating Disorders, Bipolar Disorder, Personality Disorder), this can change.
Common mental health problems such as anxiety, depression or stress can easily be transmitted in the workplace and are only exacerbated without helpful action. Mental Health First Aid (MHFA) trained employees are better equipped to help your business recognise and understand symptoms of mental health issues. In addition, they have the ability to promote recovery of good mental health and wellbeing by understanding an employee's needs during a crisis.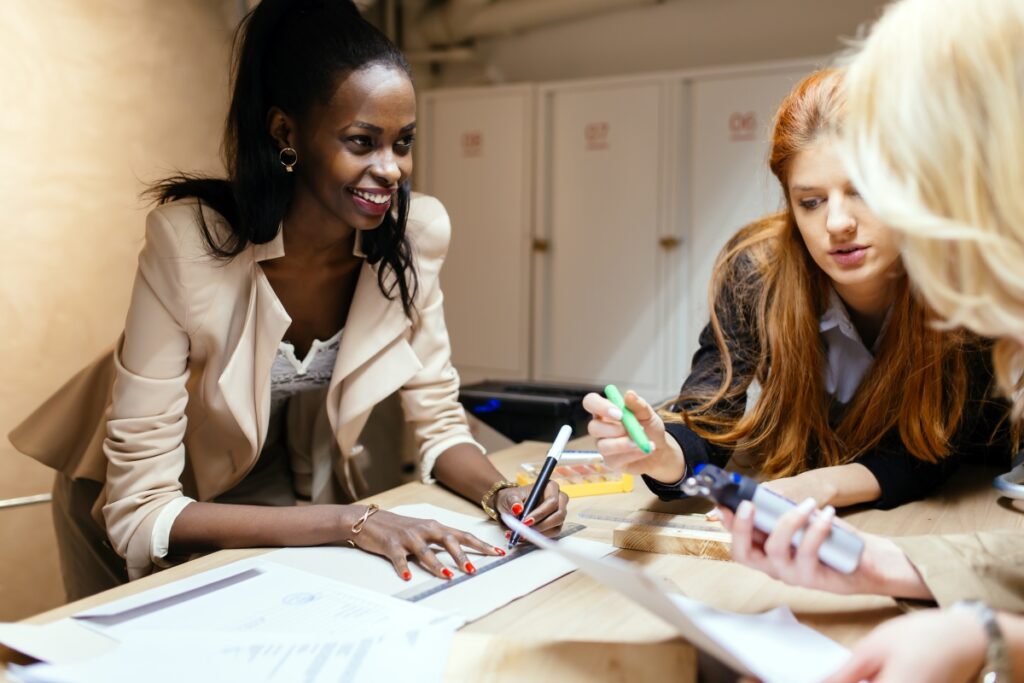 An Increase in Confidence
Individuals who are MHFA trained show greater levels of confidence in providing help to others, at work and at home. Organisations that ignore the importance of mental health training are more likely to lack the ability to help others and may even find an increase in social distance from those with mental health illnesses.
What Mental Health Training is Available To Me?
There are various ways to offer mental health training to equip employees to be able to deal with mental health challenges within the company. However, it's important that you choose wisely otherwise it can be a costly mistake.

Choosing the right partner or training provider requires research and testimonials from other companies who've also gone through the process of running a training course to assist employees with mental health challenges. But whoever you decide to move forward with, embedding this as part of an overall strategy is important.
Where Organisations May Go Wrong
Too often, we've seen companies train management, announce it, and then forget to follow up with managers to find out how they're doing. If you're going to move forward with mental health training for your managers then make sure you build in a strategy to follow up with your managers, check in on them and make sure they're taking action on the training you've provided. If not, this can become a tick box exercise that won't reap the rewards.
To assess the health of your workplace, ask yourself the following:
Are you giving managers a better understanding of their own mental health as well as others?
Do your line managers know how to create a healthy workplace to prevent stress amongst employees?
Do you believe that managers are able to have conversations about mental health?
Would your managers be able to recognise the signs and symptoms of poor mental health or support individuals who may be suffering from mental health issues?
Are your managers confident in signposting to external support services and how to access internal support where available?
Have you completed a mental health risk assessment?
Do your managers understand the importance of mental health in relation to the protected characteristics within the Equality Act 2010 and what reasonable adjustments can be made for such employees?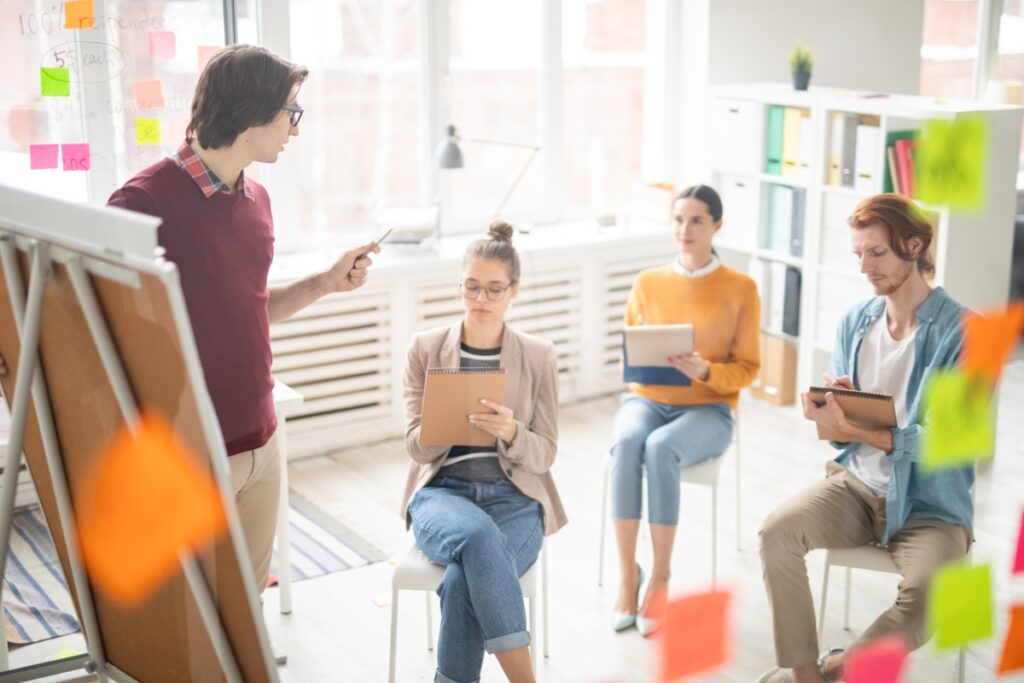 How To Make Mental Health Training For Managers Effective
Management mental health training can be effective in providing businesses with a proactive approach to tackling workplace mental health stigma. In addition, training provides the following:
Equipping managers with the confidence to have healthy conversations in supporting their employees
Increased awareness around mental health and being able to identify signs and symptoms of mental ill-health
Your company with a solid strategy around supporting employee mental health
Managers with a level of responsibility in ensuring employees are supported
Mental Health For Managers: Supporting Yourself and Your Team with Everymind at Work:

Our manager's training is a 2.5-hour interactive session to help managers support others and provide them with confidence to have those difficult conversations with their team. It's a session focused on education but equally, managers will walk away with tools, exercises and activities to help them in their roles.
The workshop covers:
• Changing our personal perspective on mental health, from reactive to proactive
• Spotting signs and knowing when someone in our team needs support
• The importance of asking twice and starting the conversation in a safe way
• What to do if an employee opens up to you
• Knowing where your responsibility ends and knowing when to signpost
• Managing a crisis situation in a safe way
• Managing and improving your own mental health to help you, help others
How Can We Help?
At Everymind at Work, we've helped over 100 organisations improve workplace mental health. As part of our offering, we offer mental health training for managers. Run as a half-day session online, and in-person, we equip managers with the tools to support themselves, reduce stigma in the workplace, know how to spot signs, have difficult conversations and understand where their responsibility ends.
Takeaways
Mental health training for managers can have a positive impact on the workplace, the individuals who may be struggling with mental health and management themselves. Having significant measurable benefits, efforts to improve organisational wellbeing are smaller than many businesses may believe. From an increase in a manager's confidence in dealing with mental health illness along with reduced sickness and a substantial return of investment, the changes are lasting and fruitful.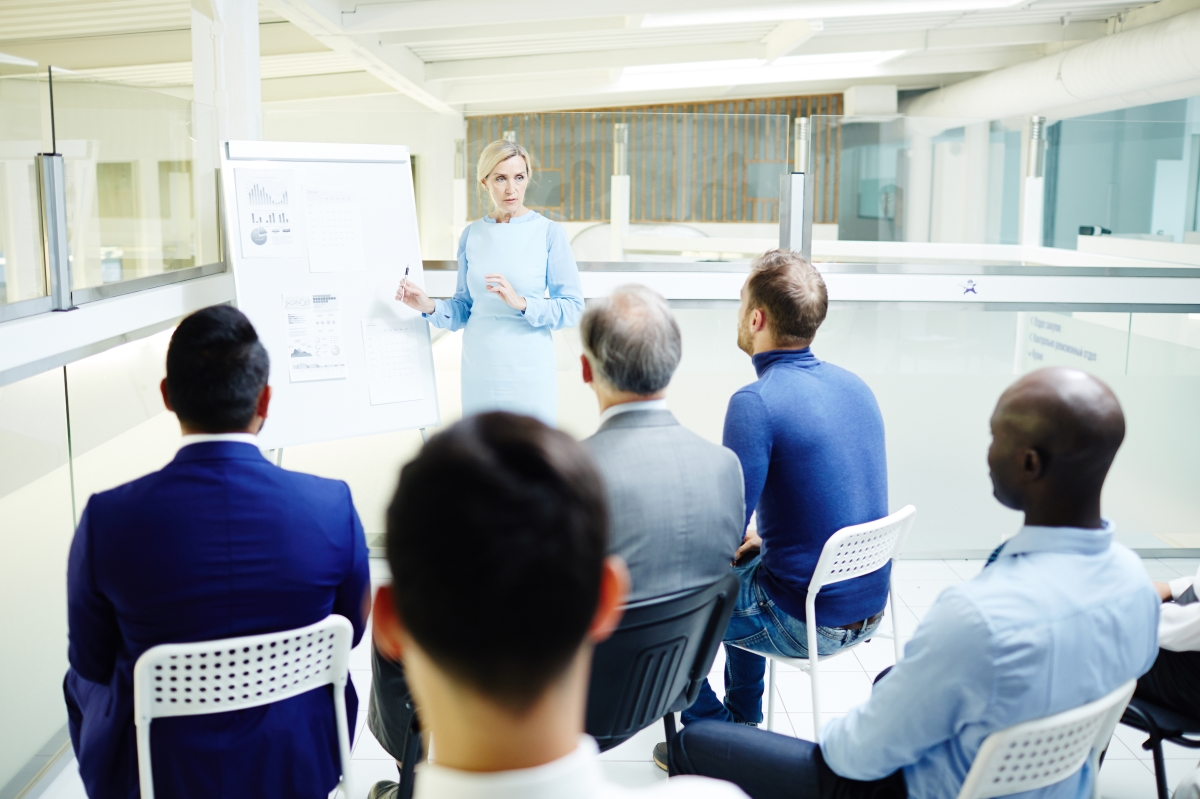 In Addition…
We're on a mission to help employees feel safe talking about mental health in the workplace.
Think of us as a catalyst for change in your organisation, helping you to break down mental health stigma and providing crucial proactive support to employees across the year. It all starts with taking the right approach to wellbeing in the workplace, which includes financial wellbeing.
Our 3 Pillar approach allows organisations to switch from reactive to proactive, providing a framework to build the right wellbeing initiatives and increase employee engagement across the company. Best of all, our people and our stories are the foundation for how we keep things human, connecting with your employees to help them stay happy, healthy and productive.
We know that many HR & People Professionals are given the sole responsibility of implementing and executing an effective employee wellbeing strategy but we are here to help, you are not alone.
If you're a little unsure of where to start with employee wellbeing or you would simply like to learn more about our proactive approach, you can speak with one of our wellbeing advisors just here.
You can also sign up to our monthly wellbeing webinar for HR or subscribe to our monthly resources to enable us to ease some of the weight from your shoulders.
If you're interested in further information or would like to get a tailored strategy for your organisation, just click here.