Pride Month exists in June every year to celebrate the LGBTQIA+ community (Lesbian, Gay, Bisexual, Trans, Queer/Questioning, Intersex, Asexual plus Allies). Following the Stonewall Riots that took place in the US in 1969, protestors demanded establishments for the LGBTQIA+ community remain open spaces for those who wish to go without feeling fearful.
Today, Pride Month is celebrated all around the globe; the event continues on a mission to treat those within the LGBTQIA+ community in the same way as those who are not. One place which has failed to do so in the past is the workplace.
Some Stats
In 2018, the Britain Work Report discovered almost one in five LGBTQIA+ staff (18%) had been the target of negative comments or conduct from work colleagues in the last year because they fall under the umbrella. The same figure (18%) of UK adults expressed they were discriminated against because of their sexual orientation, and or gender identity when trying to get a job. Whilst more than a third of LGBTQIA+ staff have said they have hidden or disguised they are LGBTQIA+ from their workplace because they were afraid they would be discriminated against.
Inclusivity In The Workplace
It is important to remember that whilst race, gender and religion are integral to diverse workplaces, so is the inclusion of those in the LGBTQIA+ community. Businesses can benefit from employing those who are LGBTQIA+ for a number of reasons.
A recent report conducted by McKinsey on workplace diversity shows businesses that support the LGBTQIA+ community not only see a reduction in costs but see a 35% increase in profit compared to those of the national average. In extension, LGBTQIA+ friendly businesses consistently outperform on the stock market. This is largely due to the increased retention of talent and drawing in additional customers.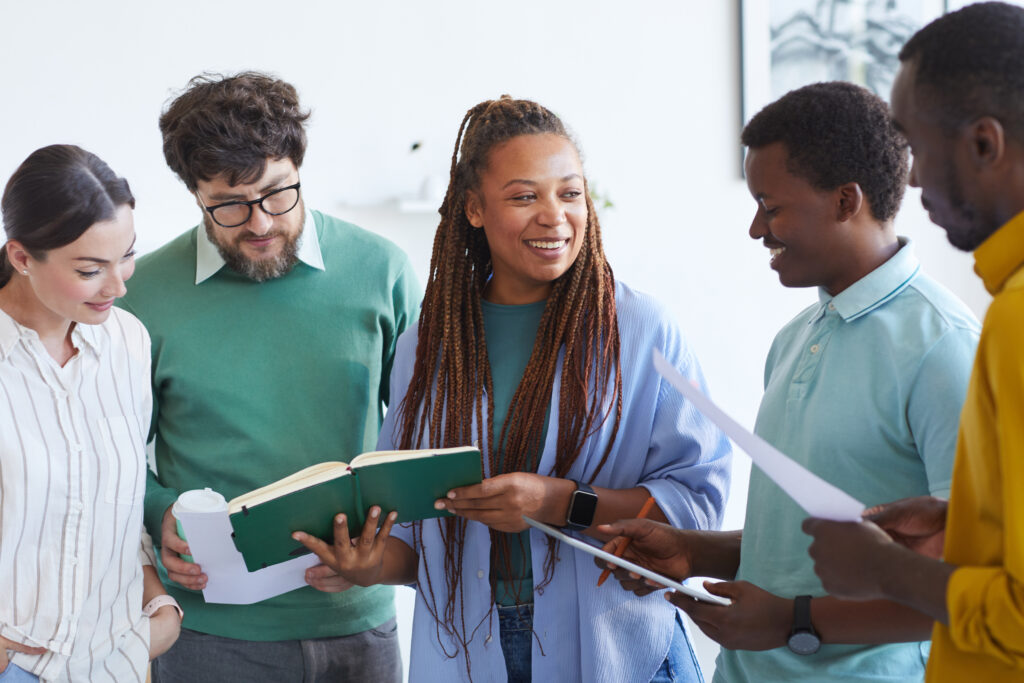 We spoke with Michael Stephens, Founder of Create Space, about his views on LGBTQIA+ inclusivity in the workplace.
"Companies must encourage more community-based activities to help foster inclusivity, this can be done by taking employees out of the workplace. We operate on a "surface-level" at work and taking employees out to get to know one another helps drive compassion when you are in the workplace".
When asked about how employers can manage the wellbeing of LGBTQIA+ employees he said, "Empower employees to take care of themselves. It's important for businesses to have a holistic view that only an individual has foresight of their own mental health".
Gethin Nadin, Director of Employee Wellbeing at Benefex, commented on his personal experience with inclusivity and diversity in the workplace; "There is now a clear, evident link between success and how diverse your organisation is. The most successful organisations create cultures that not only, welcome diversity but, are designed to make every employee feel included. They write their policies with different people in mind, they design employee experiences with empathy and they are careful of the language they use".
And when discussing the topic of performance levels within diverse businesses, "Diverse teams not only perform better together but there is also growing demand from employees to want to work in more diverse teams. Even for those employees who don't belong to a marginalised group, they want to work with people who have different experiences, different thoughts and a different way of looking at things."
Businesses That are Championing Workplace Diversity
Whilst many individuals sadly still face discrimination in the workplace, many organisations around the world do strive to empower individuals from all walks of life. In honour of Pride Month, we thought we'd do a roundup of some of our favourites doing well for the LGBTQIA+ community.
Google
Google not only prides itself on ensuring diversity plays a large role in their workforce, but the business also promotes the importance of diversity within their marketing campaigns. By and large, the organisation leads the way for pride around the world.
Visa
Visa is renowned for its ability to employ diverse workforces. It has now received a rating of 100% on the Human Rights Campaign Corporate Equality Index™ for five years in a row. This gives it recognition from the Human Rights Campaign Foundation™ as one of the "Best Places to Work for LGBTQ Equality"™. As a business, they recognise the importance of diversity, with a CEO at their helm who is very engaged with its people.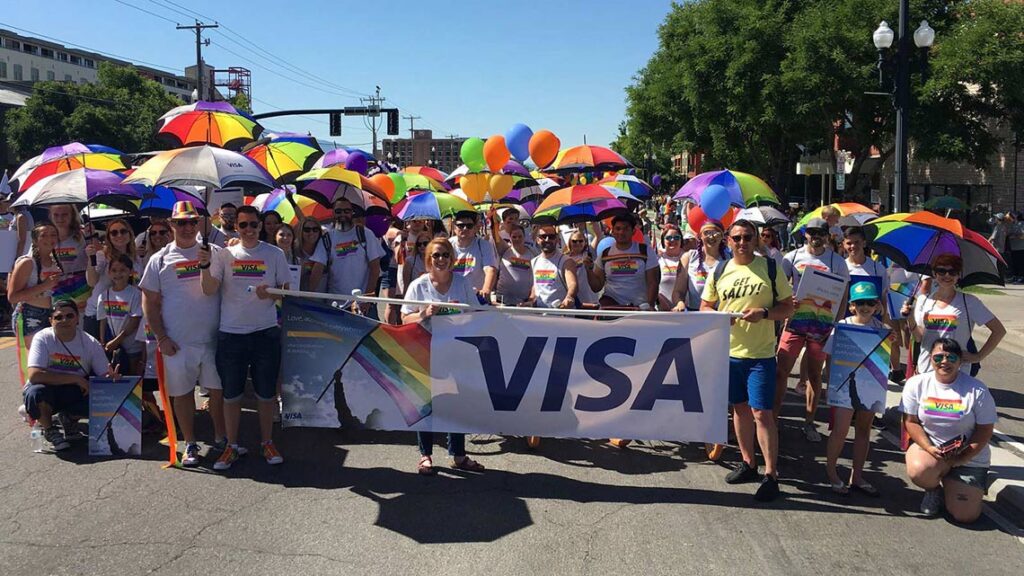 IKEA
IKEA has been known to develop fully inclusive work environments; more than half its workforce made of minorities and 47% of its employees are women. In May 2020, IKEA celebrated IDAHOT (International Day Against Homophobia, Biphobia And Transphobia) to stand up for the rights of LGBTQIA+ communities.
Accenture
With a company slogan of; "Be Your Authentic Self", Accenture offers personal development whilst encapsulating peer-support groups, inclusive policies and equal benefits, as well as a global Ally programme with over 24,000 worldwide members. They even have their own hashtag for the month: #PrideatAccenture.
Estee Lauder
Long awarded beauty brand Estee Lauder understand the importance of diversity and inclusion in the workplace. Over the years, the brand has come out on top as HRC's Best Places to Work for the LGBTQIA+ community. As a parent company of MAC Cosmetics, together they have been able to raise over $500 million for those living with HIV/AIDS.
Pixar
The animation company recently announced they were on the hunt for a youth voiceover for their first transgender character; Jess, a 14-year-old girl. Whilst they haven't revealed which film the character will appear in, the news comes as Pixar aims to work together for the LGBTQIA+ community.
Walk Talk Walk
Peer support group Walk Talk Walk has launched an LGBTQIA+ friendly dedicated walking group hosting both virtual and in-person sessions. Walk Talk Walk understands mental health is very individual and strive to support those from all backgrounds and are playing their part for those regardless of gender identity or sexuality too. If you'd like to sign up, you can find out here.
Whilst it is important to recognise the significance of LGBTQIA+ rights within the workplace, it is equally important changes are being made for the right reasons. Issues and matters continue beyond Pride Month parades and events, and should continue within many workplaces and organisations.
For more information on Pride Month head here.