Often left to mental health professionals and found amongst the pages of self-help books, the concept of compassion is commonly overlooked in the world of business. However, compassion can help your business, in many ways.
As the saying goes; there is no sentiment in business. But why? This business model once led by skyscraper powerhouses is now old and lacks functionality, and only rings true for results-orientated businesses. Rather, successful giants of today are running in a league of their own in placing their workforce at the forefront of their accelerator. Why? Because a happy workforce is what leads to results.
Compassion within businesses should no longer be left to NGOs, mental-health industries or financially starving charities that aim to make the world a better place. Instead it should be integrated into every business.
How Can Compassion Help My Business?
It Creates A Positive Working Environment
Corporations that focus on winning or high results often are accompanied by burntout employees. High-pressured jobs generally have higher levels of stress, lower engagement rates, higher absenteeism, and less employee loyalty. Not only does this affect the wellbeing of the employees, but it also affects the businesses' results and success.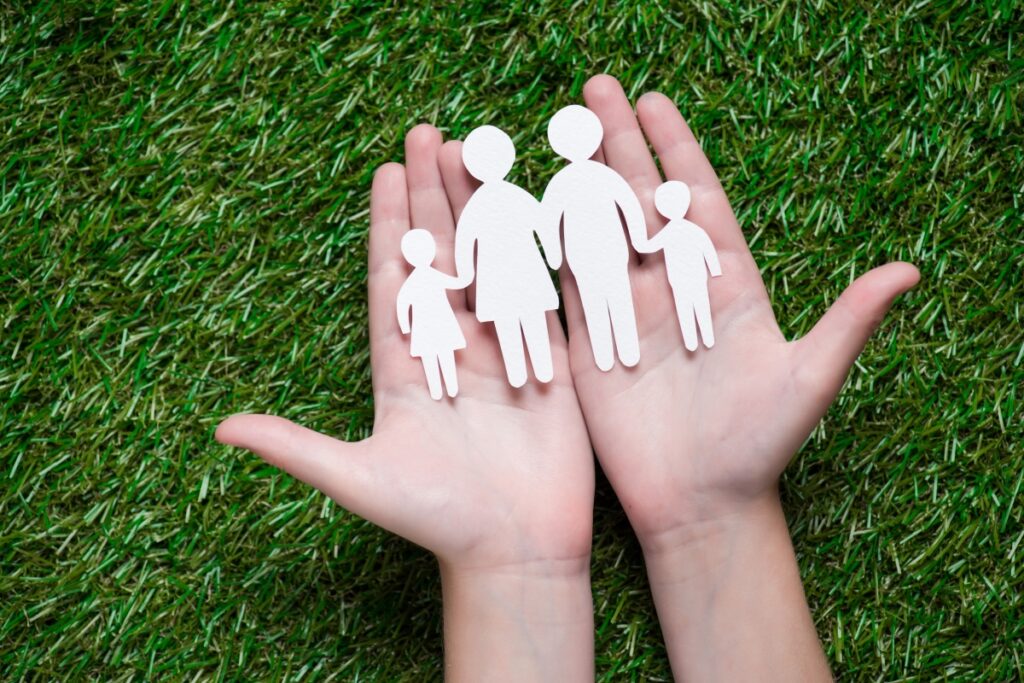 Science-Based Evidence
We spend the best part of our lives at work and it's proven that being in a job you hate can be far worse for your mental well being than being unemployed. However, 2020 has put a significant strain on everyone's mental health, beyond daily stress we experience in work.
Whilst we face a global economic crisis, individuals are facing their own personal battles, where compassion is more important than ever. Being treated with compassion at work increases positive emotions, reduces anxiety and depression, and increases workers' perception of and response to the business.
Where compassion is predominant, employees feel valued and heard which strengthens manager-employee relationships and creates effective leadership.
It Fosters Connection
When people say; teamwork makes the dream work, compassion couldn't be a greater ally. Compassion helps to build connections between people, whether professional or personal. Bonds between one another built on compassion display greater levels of trust, confidence, and optimism.
Closer bonds at work creates a greater sense of shared commitment and lower rates of turnover. Naturally, the aforementioned create greater well being amongst employees and within the organisation altogether.
How Do I Bring Compassion Into My Workplace?
While compassion might be a valuable asset to your business, practicing it comes with patience and persistence. Managers and executives often express hindrances such as; pressure-cooker atmospheres, short-term wins, and office politics, that deter colleagues away from one another, creating an environment that lacks compassion.
Comparatively, empathetic leadership is a key pillar in demonstrating ethical values within an organisation. Whilst compassion can exist in individuals, this isn't sufficient in a professional environment. Rather than existing in solidarity, it is important for compassion to be rooted in the organisation's core values woven between the company's culture, structure and policies. 
Begin by having conversations around compassion. Talking embeds the idea, whilst taking action causes it to develop and grow over time. Conversations can be centered around topics such as; support measures for pregnant women or employees undergoing personal issues.
Within your conversations, be an active listener and ask your employees what they need. An employee suffering from significant emotional distress in their marriage can cause them to quickly lose focus at work. If they, however, receive the right attention, care, and support from colleagues it not only rebuilds their self-esteem but ensures their productivity remains.
Communication and encouragement are imperative in building a compassionate workforce. Communication at work exists in many forms; between managers, team members or clients and fosters positive reinforcement for those who need it.
Compassionate leadership requires thoughtfulness. Sometimes our words or actions can affect others that we might not understand. This can however be built by general awareness of your surroundings and encouraging team meetings and regular feedback sessions.
Take-Aways
Compassionate leaders are preferred among employees, however to be a compassionate leader and lead a compassionate workforce, the business needn't motivate employees by goals and targets because this doesn't encourage personal growth. Rather, a far-sighted vision promoting genuine and talented employees results in long term gains for the organisation.
Our mission at Everymind is to create compassionate workplaces, by normalising the conversations around mental health at work. We are currently offering a three-month free trial for all new clients, with no obligation to sign thereafter. You can find out more information here.