As the world faces a mental health crisis, businesses are making changes in company culture by raising awareness. This is a giant step for an industry that has been stigmatised for so many years. Being proactive with mental health training is imperative in helping employees face mental health illnesses. Staff who are equipped with the right knowledge on mental health creates changes in many other aspects too.
Why Is Mental Health Training Important?
Employees of different sectors benefit from being a part of a mental health trained team. Businesses that take the initiative to train employees with first aid are equipped for someone who needs CPR, but what if an employee has a panic attack?
Signs Are Spotted Early
Early intervention is essential when it comes to a mental health condition, largely due to the condition's lack of physical signs. Those around us at work, who we spend most of our time with, are the most likely to spot those signs. However, trained employees are far more likely to be present and ready to offer help with warning signs than those who are not.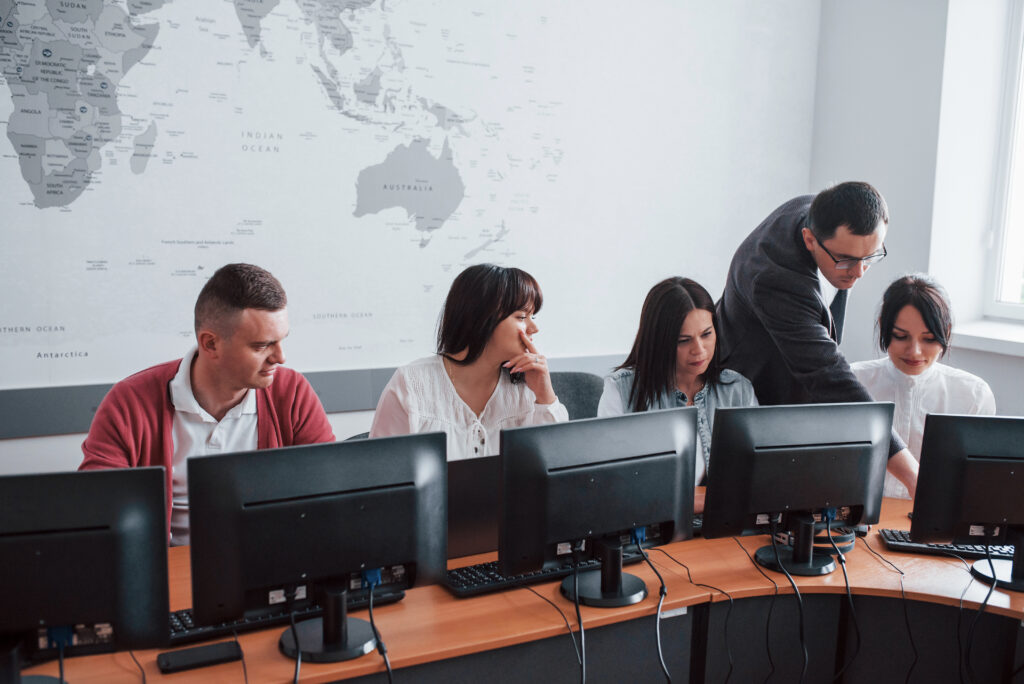 Lowers Social Isolation 
When someone close to us; whether a colleague, friend or family member, is diagnosed with a mental health condition, some people tend to distance themselves. This isn't because they don't want to help, but it is because they don't know how to.
We all know someone who has, potentially even ourselves, have experienced poor mental health. It surrounds us every day but when we're confronted with it, we often take no action at all. Mental health training courses provide the opportunity to identify, understand and be able to support someone who is suffering.
Personal Mental Health Improves
Investing in employee wellbeing and staff training also shows a positive impact on the trained employees' mental health too. Whilst it doesn't train employees to understand all mental health disorders it does enable employees to take control of their mental health and wellbeing.
Trained employees express the training has changed their perspective and informed them how to take better care of themselves, at home and at work.
Return of Investment
Not only does mental health training provide a fresh perspective company wide it also supports the business financially. High-quality and effective training for employees sees a higher return of investment than other 'glamourised' mental health initiatives. With this in mind, both individuals and the business experiences growth.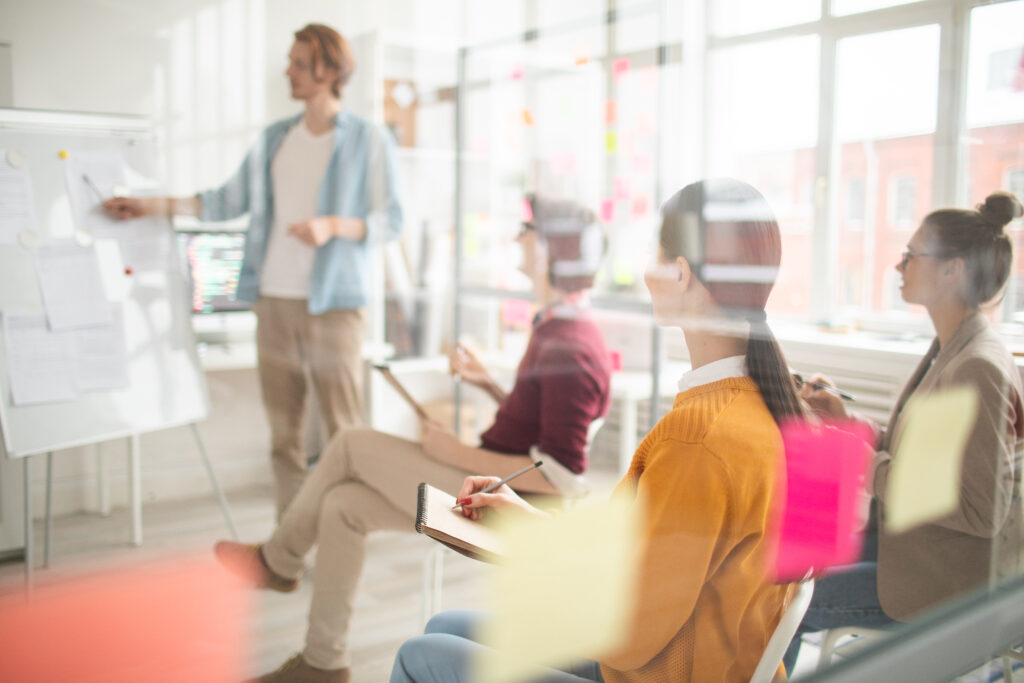 It Normalises The Conversation of Mental Health
Mental health is not all about negative connotations. We all have mental health and by supporting it we're able to achieve and maintain healthy wellbeing in our own unique way. Employees who are trained can inspire one another to improve their work and personal life.
Mental health training enhances mental health awareness allowing us to give it the same attention we give to our physical health. Furthermore, employees come away feeling prepared and confident with the appropriate tools and resources to support one another in the workplace.
Where To Begin With Mental Health Training
The number of employees with recognised mental health conditions is growing. With conditions ranging from anxiety and depression to bipolar disorder, workplaces are still not in a position to support employees who do face poor mental health regularly.
Look At Your Data
A good place to start in training your staff on mental health is to look to the data you might already have.
Look for indicators amongst your current workforce. Important observations surround how present and engaged they are. In addition, mental ill-health contributes to absence as well as absenteeism (levels and reasons). Both are a good measure of the current status of your employees' mental wellbeing.

If you already track this data, you can benchmark these against your usual figures or the national average. If they are higher than usual for your company, this is telling you something.

Data provides a solid and factual starting point so it is helpful to look to a potential demographic split in your workforce. There might be trends forming in a particular age group or gender experiencing more or less absenteeism. Or perhaps a specific department is struggling more. For example, a head office environment vs a warehouse. If so, such 'hot spots' may need a targeted approach.
Speak With Your Employees

Mental health training needn't only exist in office-based jobs. The likes of construction, educational and care sectors are often overlooked and under-supported. Asking employees to be honest with you about how they feel they are treated is a big eye-opener for many businesses.

Is there bullying or harassment going on? Are KPIs realistic and achievable? What support is currently in place and do employees have access to them?

The idea around open conversations not only raises awareness but also opens avenues for your current support strategy. Staff wellbeing is not only important for managers but for all employees to help tackle real mental health problems.

An easy way to speak with your employees is through surveys. Views and opinions might be anecdotal or even influenced by others. Short surveys give you a broad overview of your employees' values. Once you've collected this data, you can run meetings and one-to-ones to establish more niche approaches in your mental health training.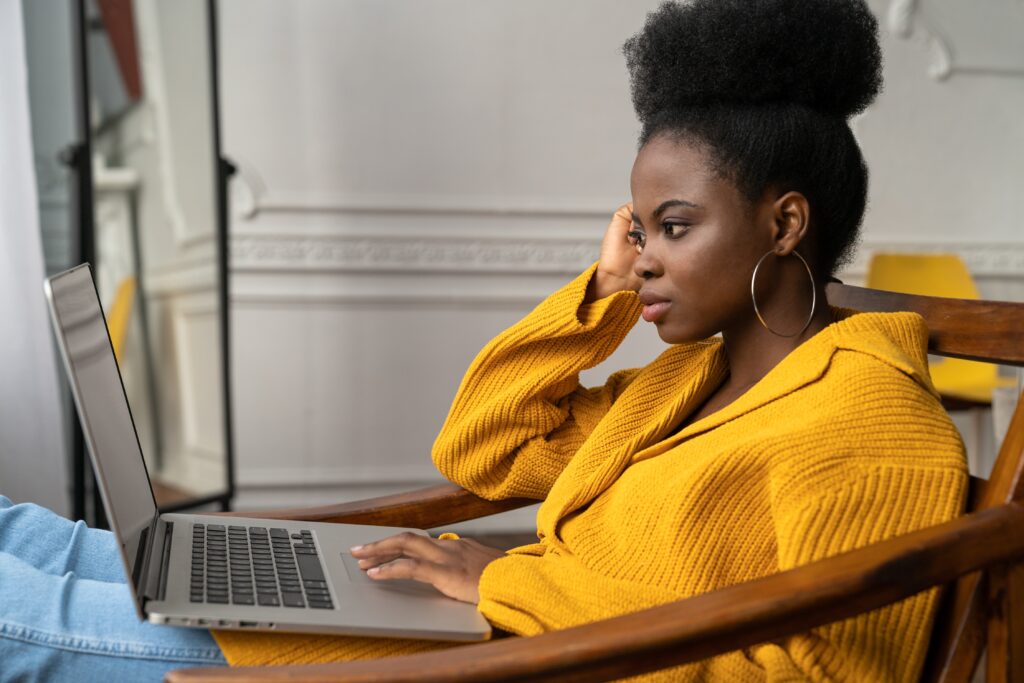 Takeaways

Training helps employees identify, understand and support someone struggling with their mental health. The goal is for staff to have the knowledge, resources and confidence to act appropriately. It is important for us to recognise mental health illness can be invisible to the outside world, however trained employees approach workplaces with compassion and empathy when appropriate.
Everymind is on a mission to revolutionise the way we view and support mental health in the workplace. Whilst different industries and sectors require different approaches, mental health education is a good place to start. We offer various training courses to help businesses develop, and commit to a holistic wellbeing strategy. To learn more, visit us here.