A well communicated wellbeing strategy goes beyond skipping gluten on Wednesdays and encouraging group yoga poses. Rather it encapsulates how you feel and care for your people, as a business. The way in which a company's people navigate through their working life speaks volumes about the health and fulfillment of their lives both in and outside work.
Many businesses implement wellbeing strategies that are often sporadic, meaningless and lack direction for their employees' needs. Here we talk about how to develop and implement a wellbeing strategy into any business.
Why Do I Need To Implement A Wellbeing Strategy?
Implementing a cohesive, full mixed wellbeing strategy lends itself to not only having the ability to be tweaked and improved but also helps drive the business goals forward.
By investing in the importance of employee wellbeing, businesses can expect to see a reduction in sickness, whether short or long term, stress management, better work-life balance and fitter physical health and mental resilience. Furthermore, you can expect to see an increase in motivation, performance, focus and overall happiness. 
The framework you create for your wellbeing strategy should employ aspects that operate in harmony for employees to perform to the best of their ability in their jobs. Wellbeing strategies can be implemented just as effectively in small businesses as they can in corporate organisations, often a large budget isn't required and they can be achieved without a budget at all.
How To Implement a Wellbeing Strategy
Do Your Research
Research into your employees' needs through various approaches; whether employee surveys or observing employee behaviours. Employee surveys are a fast indepth way to monitor accurate data and findings. Your findings will present which wellbeing benefits and offers your employees value the most in the workplace.
In addition to employee surveys you can observe employee behaviour. Watch for any changes you notice in absences, lateness, mood, self esteem and absenteeism. Take note of any clients expressing concern on performance.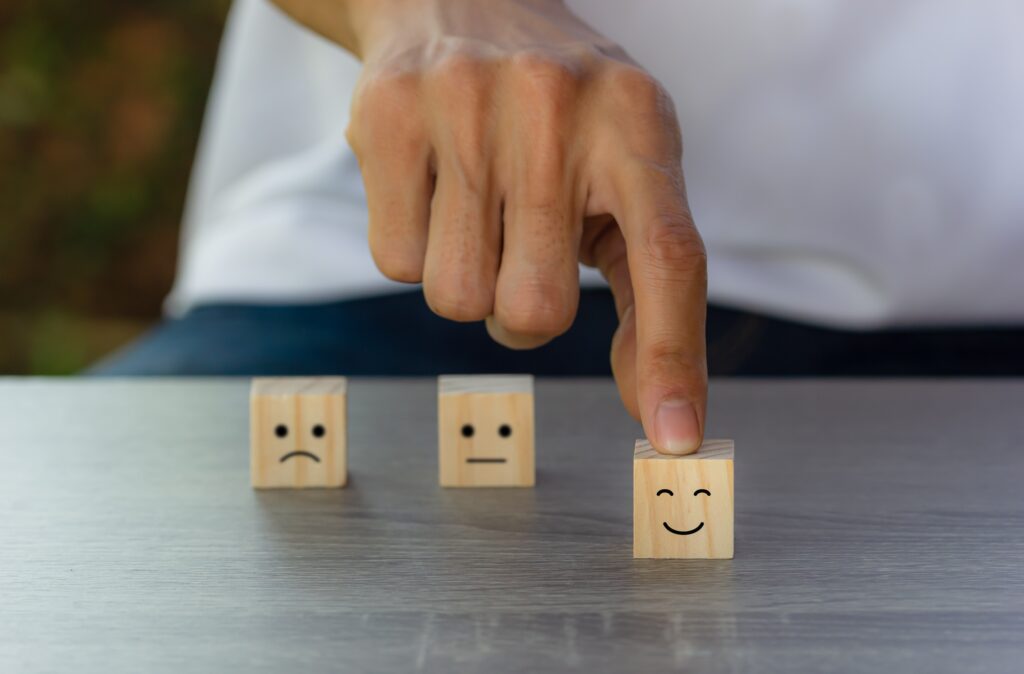 Assess the work-life balance of your employees in terms of time spent with children, doing housework, physical activity and social life. It's really important not to be invasive in how you approach this, a simple tick-box exercise will give you a good understanding. Those with greater pressure and stress outside of work are far more likely to be stressed in work and require greater attention. Are there splits or trends forming in your demographics? Are a particular age group struggling more than another? Data like this needs targeted attention within your strategy and will help to implement a wellbeing strategy into any business.
Get Planning
Once you have your data compiled together you can begin to work on areas of weakness in your current wellbeing strategy. Some benefits may not rank as high in value to your employees.
The questions you want to ask at the planning stage are;
What are the main drivers for your wellbeing strategy? 
What are your employees' needs?
Who is responsible for what?
What strategy do you currently have in place and can it be tweaked?
Brief Your Management
Using the data you have you are able to draw a link between data based facts and absenteeism, loss of productivity and self esteem. All of which can be a cost to all businesses.
Allow your data to speak for itself however the most successfully led wellbeing strategies are often driven by its leaders. Emotionally intelligent senior leaders are able to develop supportive workplace cultures, therefore capturing data for the like poses the importance of leaders within your wellbeing strategy.
By leaders setting an example to employees it fosters a positive workplace along with uplifting behaviour and attitudes from employees.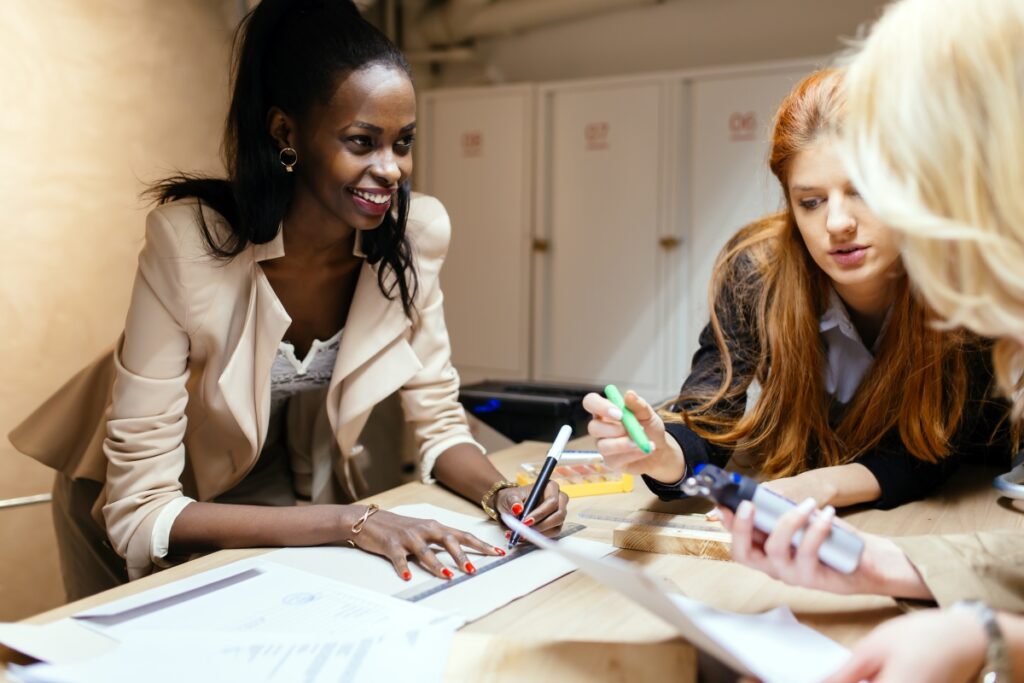 Set Budgets and Resources
SMEs and startups may lack in budget however there are many options that can be used in a wellbeing strategy that require little to no budget. You can use the resources you have in terms of implementing a Wellbeing Forum and hosting Wellbeing Days with mental health first aiders where employees can talk about and address concerns candidly. 
Ensure those involved in the strategy have time within their work schedule to dedicate to employee wellbeing.
Agree Expectations
By making use of the resources you have it is likely multiple people of different levels will be involved in your strategy. Communicate clearly (and regularly) with each person involved of their responsibilities and what is expected of them to achieve your wellbeing mission.
Choose The Right Initiatives
Employee Assistance Programs are often not fully utilised, as most employees are unclear of the benefits they provide or they are restricted to senior leaders.
Check if you have the option to change the mix of benefits or negotiate the terms if you can see the usage rates are low. You could also see if there is an option to include more accessible benefits. For example, those that we have on the Everymind app.
Work With External And Internal Providers
By using different methods you can find different avenues to support employees' mental health with no budget. External channels can be through the likes of Samaritans, or local mental health initiatives. In workplaces where employees don't have access to a computer, consider using posters or signal important messages on payslips or internal bulletins.
Launch Your Strategy
A key pillar in launching your strategy is to communicate it clearly to your employees, this facilitates a message of the strategy's importance to your business. You can communicate the key features and functionality of your strategy through a launch event that involves employees briefings, newsletter bulletins and social media posts. In extension to the sharing to social media you could release external campaigns for the industry and other businesses to see.
If you do decide to create a Wellbeing Forum, your Wellbeing Champions could play an integral role in communication across the business regarding any wellbeing concerns and matters.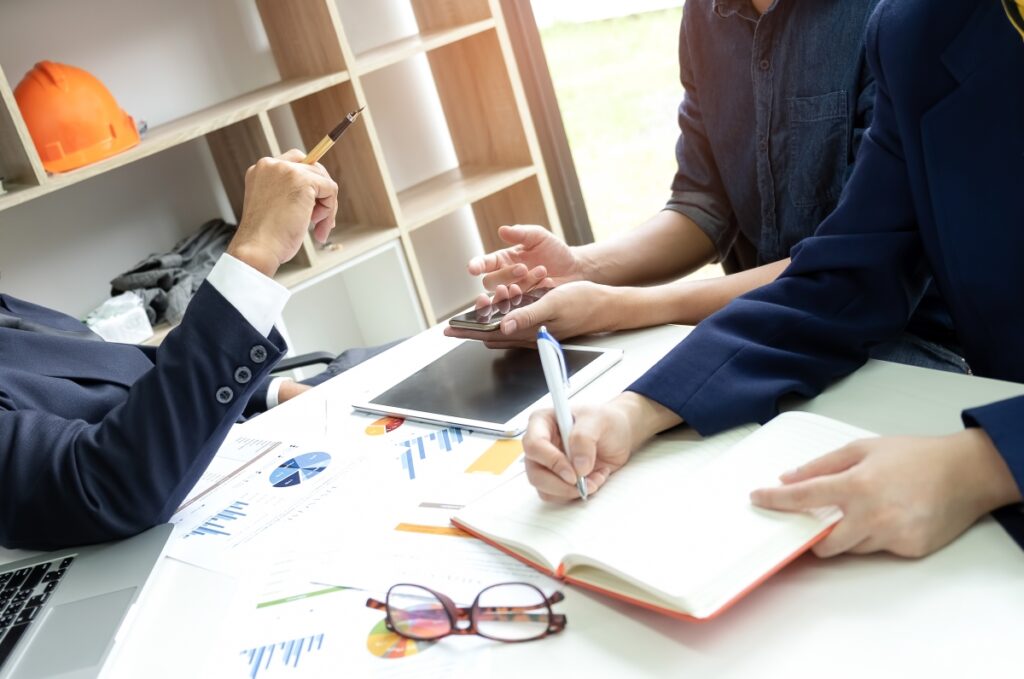 Review and Refresh
It is important to remember the use of KPIs and the analysing of data regularly. After 3-6 months, run further surveys and collate your findings, identify areas of weakness and implement change where necessary.
Don't be afraid of implementing change, there will be good reasons as to why something isn't working and what can be done about it is down to you as a business. Not only will your business model improve but your employees will thank you for it.
How To Engage Employees With Your Wellbeing Strategy
The key components we have outlined all contain elements that will enable engagement amongst employees. However the most effective is to ensure you maintain a human element to your strategy, a tick box exercise without action will not work.
By encouraging employees to volunteer as Wellbeing Champions denotes a sense of community and lack of hierarchy when it comes to our mental health and wellbeing. Furthermore giving employees the space to address their concerns and voice their values fosters a positive attitude towards the initiative.
It is really important to maintain motivation within teams and the wider company. If you can devise incentives such as physical activity goals across departments and teams you're able to keep employees engaged and eager to improve their wellbeing, together. You can make use of various wellbeing apps in the market to monitor and track progress.
As part of our mission here at Everymind, we aim to improve the wellbeing strategy within the workplace by normalising the conversations around mental health. Our app is tailored to the individuals' needs and can be used at any time. We are currently offering a three month free trial for all new users, with no obligation to sign. Discover more here.