It is believed that 20% of employees in the UK harbour a sense of scepticism around people taking time off for their mental health. This leads to many employees being afraid to open up to their managers and instead prefer to open up to mental health champions in the workplace.
In order to reduce the stigma attached to our mental health at work, employers must educate their employees. Talking about it doesn't make an impactful difference in solitude. Instead, brief employees on the symptoms, causes and remedies surrounding mental ill-health but also raise awareness on the ways in which positive mental health can be maintained.
HR professionals predominantly create and implement wellbeing strategies within businesses however there are other alternatives that harness human connection minus seniority, in the form of Mental Health Champions.
What is a Mental Health and Wellbeing Champion?
Champions are a point of contact between the employer and the employee to increase awareness and normalise the conversation around mental health in the workplace. They are there to support a wider wellbeing programme and make an impact from the ground up.
For example, when an employee is experiencing workplace distress they can turn to a Mental Health Champion where they can be offered appropriate advice and help as an early intervention.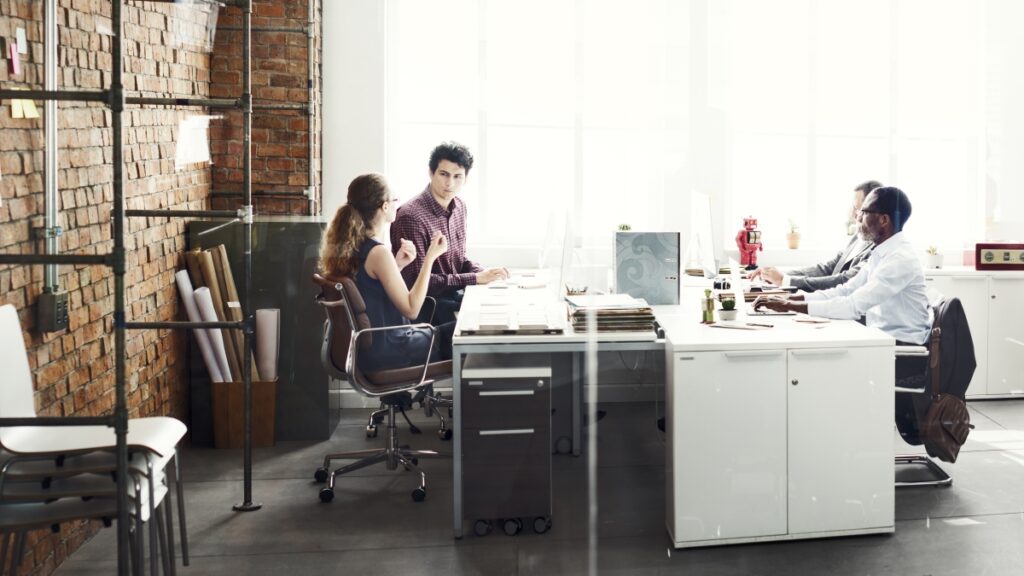 Where employees may not feel comfortable speaking with a manager, Mental Health Champions act as a confidante for internal support. In some cases, Mental Health Champions can also provide Mental Health First Aid if appropriately trained.
Though Mental Health Champions are not expected to be experts in mental health, their main role is to help the organisation create a mentally healthy work environment and signpost peers to the relevant support when required.
Typically a Mental Health Champion is…
Someone who can provide peer support
Someone who takes action in raising awareness around the importance of mental health
Someone who (if they wish) can share their own experience with mental health to inspire others
Contributes to the goal of reducing stigma surrounding mental health in the workplace
And a Mental Health Champion is not…
A therapist
An expert in mental health
Someone who is obliged to share their own experiences
Who Can Be A Mental Health Champion?
We believe that everyone has a role to play in normalising mental health conversations in the workplace. It is therefore important to encourage every employee to volunteer themselves as Champions. The idea isn't for them to diagnose an individual or 'fix' them, they do not need to be experts. However, every employee should have a basic understanding of mental health and wellbeing in case fellow colleagues open up to them. Champions do not need to have personal experience of ill-mental health either; however, those who have experienced mental health issues themselves may find they are well placed in this position as naturally when we learn and talk from experience, it becomes easier to understand. For such a stigmatised subject, those in this role are helping to end this stigma and normalise the conversation around both good and poor mental health.
What Does Being A Mental Health Champion Involve?
Becoming a Mental Health Champion is voluntary. Therefore, it is really important the role brings positive change for both the Champion and the workplace. As individuals are choosing to invest their time, striking the balance can be challenging, but, if implemented correctly the experience can be extremely empowering.
As an employer recruiting for Mental Health Champions, there are some key steps to follow to implement a solid Mental Health Champion program that we have outlined.
The Benefits of Mental Health Champions in the Workplace
They Support HR
Think of your Champions as mental health advocates in the workplace. They can act as an extension of your HR team and line managers in promoting activities and the importance of mental health in your organisation, as well as sharing resources company-wide.
They Give Employees a Voice
Many employees feel they could do more to create a healthy culture within their workplace. This can be from wellbeing activities to the relevant training, however, a Champion role can also do a lot for those looking to help spot signs of mental ill-health and support staff where needed. Being a champion gives staff members a voice, or to act as an advocate if you will to ensure those around them also live healthy lifestyles.
They Embed Wellbeing Initiatives
Company wellbeing initiatives can come in a variety of different forms but having Champions in your workplace support an already solid wellbeing strategy. By giving individuals a basic understanding of mental health and the importance of talking about it and the challenges that may occur in the workplace, businesses are able to build out a solid wellbeing programme, not just from HR functions or senior leaders but across their entire population.
They Foster Peer Support
Relationships with our colleagues are integral to our overall wellbeing whilst at work. Data insights captured in our latest report found that most employees turn to their colleagues when looking for support in the workplace. Whilst peer support can be great to lend an ear, or even a shoulder to cry on, equipping them with the signposting tools can leave them in an even stronger position to identify issues and offer the relevant support during high-stress moments.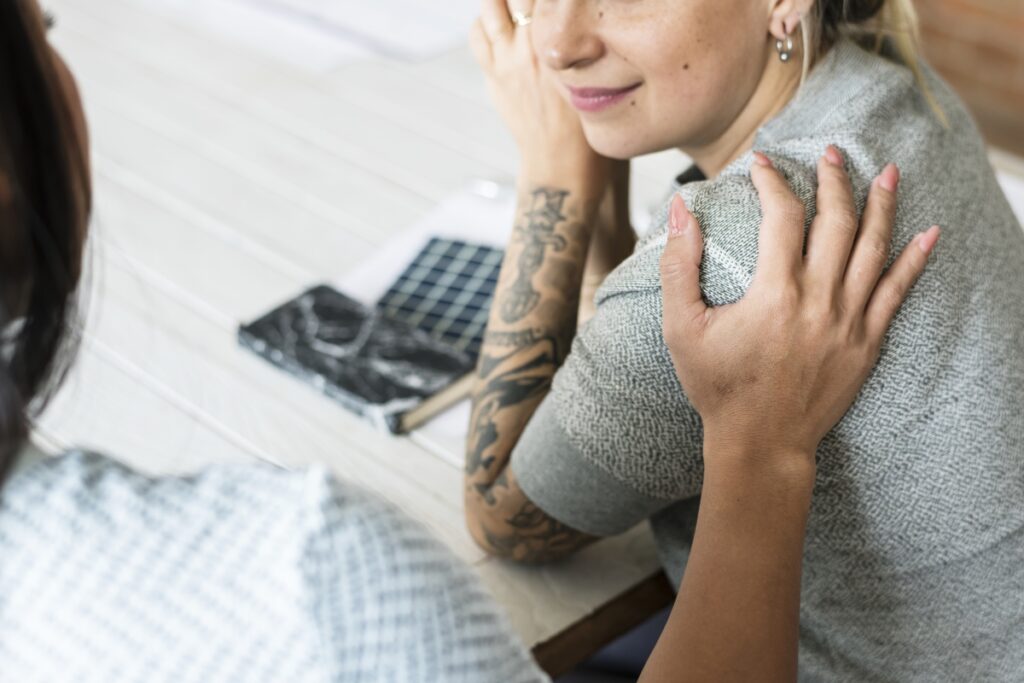 Develop Your Champions
Some of the businesses we partner with have a pool of Champions that act as active advocates within a wellbeing team for their colleagues, some of which have also taken our Advanced Champions Course. If this is something your business might like, it is worth thinking about how you might go about recruiting your mental health champions. It might be a good idea to undergo a recruitment process so that employees understand the role and what is needed to fulfil it. Not only does this allow employees to prepare, but it also gives each a fair and objective chance.
Create a role description and promote the opportunity around the business by circulating emails, newsletters and posters with information on how they can go about applying. It is entirely to the discretion of the business whether you hold interviews or employ your mental health champions through application alone.
Would your wellbeing champions require additional training? Whilst they are not expected to be professionals in mental health, it is good practice they have the relevant skills and knowledge to aid someone to access relevant health providers.
The training you can consider might include Mental Health First Aid or Mental Health Awareness.
How to Advertise a Champion Course
Once your organisation has determined who will fill the place of your Mental Health Champions, be sure to effectively communicate it with the wider teams. This can be done through internal news bulletins, posters, and team meetings.
Determine how you wish to filter information for your teams. Perhaps for short snippets, you can use social media posts, posters or flyers. For more lengthy pieces perhaps you could write a blog post or host open conversations within teams.
Here you can find some helpful information about our Champion's course that you can share amongst your teams that will slot nicely into your wellbeing strategy.
Monitor Regularly
Like any new program or scheme, it is really important it is monitored and reviewed regularly. You can review your program annually to ensure it is meeting and achieving the goals and objectives that were set when it was implemented.
It is best practice to monitor the wellbeing of your Mental Health Champions in considering their regular workload in order to be able to fulfil their duties as Mental Health Champions. Whilst this is a voluntary role, it is worth checking in regularly to ensure they are happy in their roles and if they require any additional support. This can be done face to face or through an anonymous questionnaire.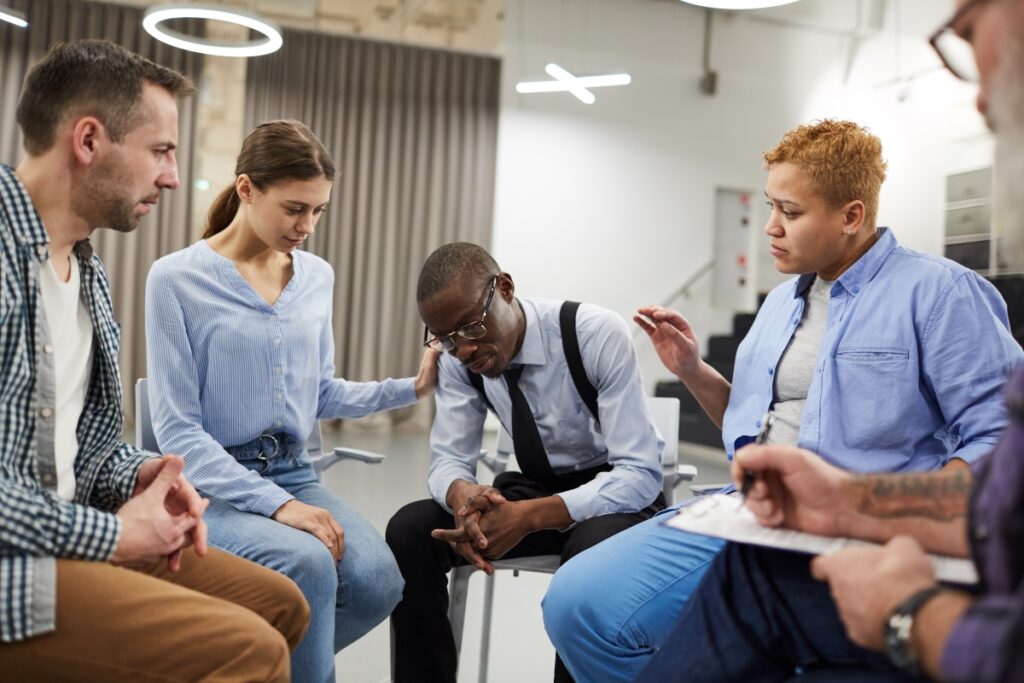 What Can Mental Health Champions Bring to The Workplace?
Whilst organisations are paving the way to reduce mental health stigma in the workplace, many companies lack the resource to invest in solid strategies. It is important to encourage employees to involve themselves in mental wellbeing initiatives.
Management can often be strapped for time, but Mental Health Champions provide a valuable source of confidential support and resources where needed. Therefore not only are they able to promote wellbeing in the workplace but the positive difference they may make can be extremely rewarding.
Encourage employees to get involved in such wellbeing initiatives that create a safe space to foster an empathetic working environment. Often employees prefer not to open up to their managers but prefer a peer-based approach.
By forging a supportive workforce, Mental Health Champions are able to promote a greater understanding of the needs and feelings of others.
What Some of Our Champions Say…
"Having completed the course I can honestly say that, for me, it was the best training I think I have ever had and believe me I have had lots over the years. But nothing has been as good as that. Even the training that I received from a County Council Social Services department didn't even touch it; they could learn a lot from Everymind at Work's training. Watching Paul speak I was able to empathise with what he has gone through and how he dealt with it and in all honesty I think that I dealt with things in quite a similar way but I was blown away with his frankness, honesty and found the whole course incredibly inspirational and powerful".
"I really liked the interactive sections of it, and how it was in bitesize chunks. It meant I could pick it up and come back to it at different times. I'm in a standalone HR role so am constantly trying to improve my knowledge and awareness of mental wellbeing to share with my colleagues. We are a small business, and so don't have a budget for a lot of training, so being able to take this course has been fantastic."
I found the course very useful, it was just the right amount of information and was kept engaging, I definitely would recommend this to my colleagues to use. In my department we send out information regarding Mental Health and the support on offer to our staff and volunteers, so the course was useful to help give me a greater understanding of how best to support others".
To join lots of other Mental health Champions in our community, sign up for the Everymind at Work Champions Course here.