When we entered 2020 the human race was still piling into packed trains, hitting the road early, and rushing out the door before they could even get a sip of their morning coffee. Fast forward to March and a large proportion of working culture has taken a u-turn. The question we're asking at Everymind is, how has COVID-19 affected workplace wellbeing? 
While many companies have established remote working is now possible and we can (despite many distractions) remain productive throughout the day, one factor that seemingly remains a big challenge is how to maintain wellbeing, virtually.
At any stage in our working lives, we either have or will encounter mental health issues to endure. However, a pandemic poses new challenges of a looming recession, diminished working relationships and empty offices that many of us never thought we'd encounter in our lifetime.
How Has COVID-19 Affected Workplace Wellbeing?
The morning race out the front door in the morning, to heading for a boozy dinner with colleagues after work has been replaced with a blurred work-life balance and fears of losing our job. Worldwide workers are facing tremendous levels of stress that our bodies commonly do now know how to weather. The burnout we once knew as long days stuck at the office no longer exists. Instead, we are faced with isolation, lack of self-motivation and are falling foul to indoctrinated imposter syndrome.
Work-Life Balance
Those who have been juggling work duties and childcare at home are amongst the most stressed. Multi-tasking between housework, children's maths equations and unlimited Zoom calls are swiftly followed by lack of support, endless stress and multiple to-do lists.
Those in middle-management or executive roles fear financial struggles and have wound up working longer hours and weekends to create an 'indispensable' persona which only adds to burnout and stress. Furthermore, many employees express the dynamics of a home working environment are far more draining than face-to-face professional interactions.
In a normal world, many of us go to work in the morning and arrive home to our families, partners, or housemates to talk about our day and enjoy our free time. This adds variety to our day, lightens our mood, and improves our overall wellbeing. However, the blending of work and life within the same four walls removes the space we didn't think we needed. Not only does this add strain to our relationships, we no longer appreciate our life at home and our personal relationships in the way we once did.
Health Anxiety
In addition to the work-life imbalance, employees are encountering profound health anxiety in relation to returning to the physical workspace. Not only are employees left feeling fearful and fatigued, but are also feeling trapped in the only 'safe' space they now know.
Workplaces mustn't compromise the wellbeing of their employees for the sake of working situations. When our physical and mental health is imbalanced, our productivity, focus and motivation decrease, and increases the chances of burnout and which can lead to mental ill-health.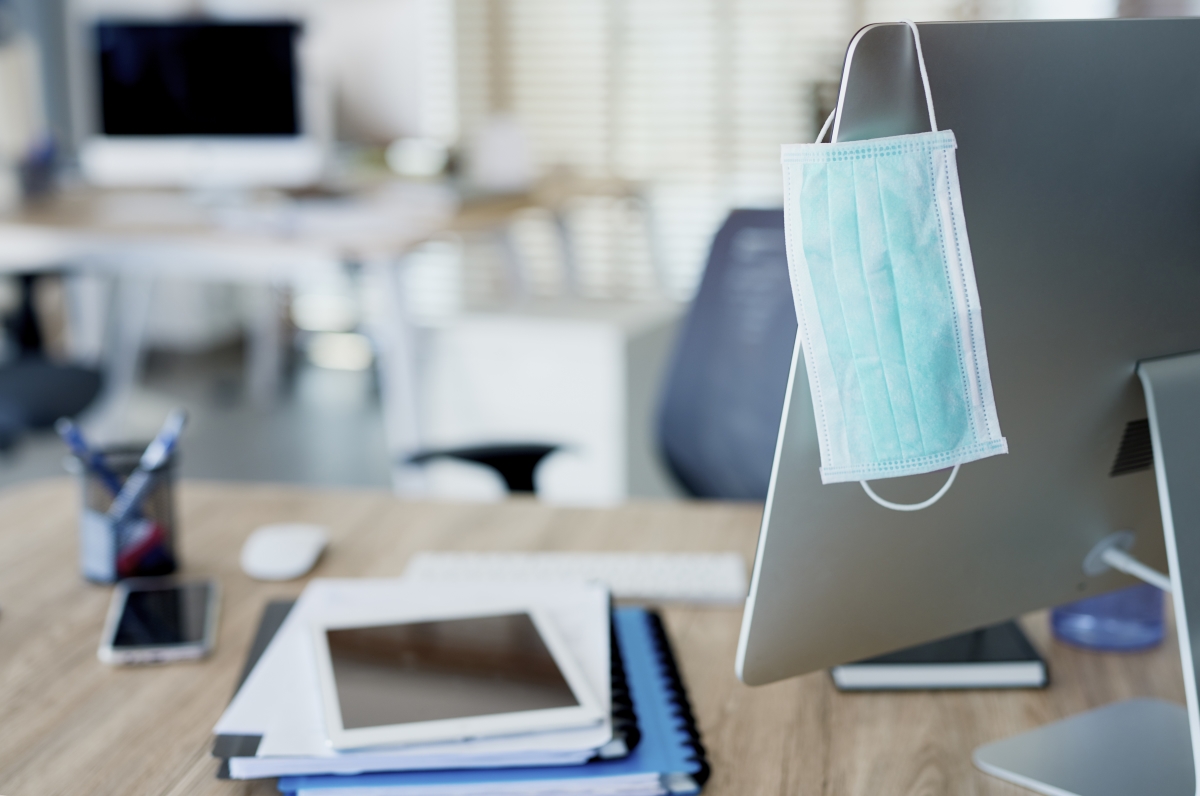 Effective Leadership
The effectiveness of leadership may combine sales-driven goals and a shared business mission, however, does your business consider how empathetic its leadership is? The need for reassurance is a commodity in 2020 we once took for granted.
However, without an end in sight and unforeseen circumstances continuing toward the end of the year, leaders do not have the answers employees are begging for.
Instead, employers can communicate empathy. As a workforce, employers and employees can focus on clear communication, human connection and a state of resilience. Working under stressful conditions with a potential clouded future creates anxiety, worry and fear, and married together, can become a greater pandemic than the virus itself.
Can we help? At Everymind, our mission is to promote the conversation around mental health through the use of technology. Not only is our app accessible to all employees, it is tailored to the needs of each individual, right at their fingertips.
Get in touch with us today for a demo or further information.