Mental Health Awareness Week 2021 Resources
Get free email comms to send to your employees along with daily challenges to promote positive mental wellbeing across your organisation!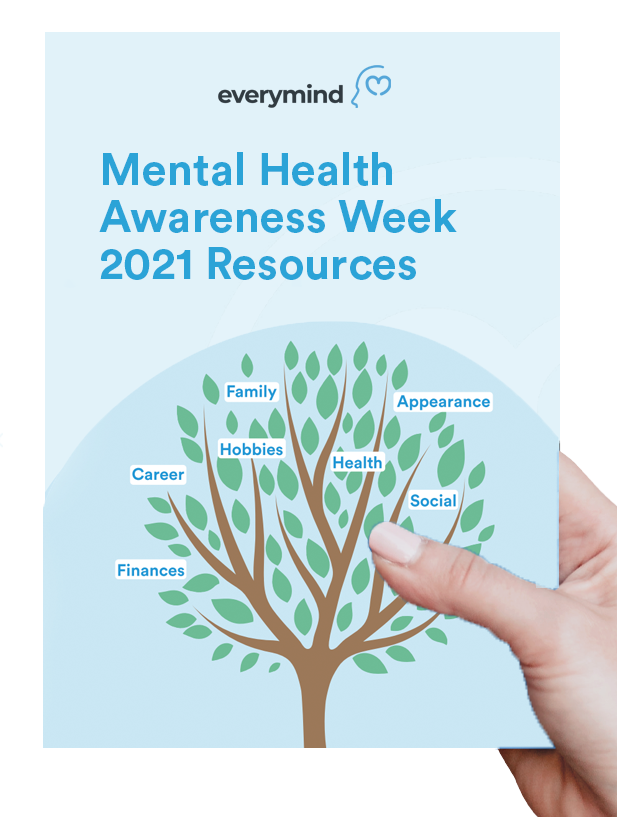 Making Mental Health Awareness Week a bit more manageable
Grab your 5 email templates here:
Monday
Today marks the start of Mental Health Awareness Week; a week that continues to raise awareness around the importance of mental health, and in turn remove any stigma. This year the theme is Nature and the Environment. 
The team at Everymind at Work put our creative hats on to encourage employees to get involved with us on this journey.
We're really excited to share our Mental Health Awareness Week guide where you'll find a new challenge each day. The week-long guide can be downloaded here.
We're beginning the week by looking at our values. Our values are instilled in the roots of our own personal ecosystem. They are moulded at a young age; they define how we look at the world and how we shape ourselves as adults. Values can be hard to define; particularly, deeper intrinsic values. Today we're going to look at why they are important in all aspects of our being and how they help to decipher what really matters to us.
Tuesday
Wednesday
Thursday
Friday
Find these resources useful? We've got more right here
In this webinar you'll get actionable steps to support the mental health of your employees along with a HR guide to support the return to the workplace.
Employers must conduct a risk assessment to identify the measures necessary to comply with the Health and Safety at Work Act 1974 along with other regulations. Our assessment gives you a place to start!
When it comes to workplace mental wellbeing, businesses often focus too much on the WHAT and not the WHY. Without knowing the why you're unable to build a strategy that truly supports positive mental wellbeing.