The people in your organisation are the backbone in its ability to thrive and progress. Rewards and benefits in the workplace can go a long way in creating a healthy working culture and developing a community that helps to achieve the businesses' objectives and goals, together. By offering employees benefits in addition to their salary displays your value to them within your organisation and such benefits have shown to lower turnover rates, boost morale and improve attendance. Though small businesses may not be able to integrate big scale perks seen in large tech giants, here are 27 small business employee benefits you can implement that your staff will love.
Health Insurance
Falling ill or getting into an accident can be costly if you aren't covered by an insurer. Offering health insurance not only benefits your staff but shows your level of care for their wellbeing and physical health, so they are able to work well.
Dental Cover
Dental care is an expensive business that can often feel like a luxury, but it is a necessity. Without regular check-ups, we can face large costs and hefty dental work. The dental cover allows employees to rest assured that with frequent trips to the dentist their teeth will be well looked after for longer.
Group Life Insurance
Life insurance is important, no matter how healthy or fit the person may be. Group life insurance benefits both your employees and you as a business. Employees will be covered for those worst-case scenario moments whilst the cost for your business will be far less than paying for individual protection.
Optical Care
Spending our days staring into a screen can have significant effects on our eyesight. Whilst it is important to take regular breaks from screen work, if working on a computer, tablet or phone is essential, regular eye tests paid for by employers should also be. It is equally important for businesses to encourage staff to have their check-ups.
Pension Scheme
Pension schemes needn't be compulsory for all employees. Offering pension scheme can be attractive to staff particularly if they see themselves being with the company for a long period. There are varied schemes to pay into when it comes to pensions and the differing options are "defined benefit" or "defined contribution". Some are a mix of the two, known as hybrid schemes, and it is helpful if the employer's contribution is double that of the employee. Most public sector schemes are defined benefit, and provide a pension based on the employee's salary and the number of years contributed. Whilst defined contribution schemes invest the contributions which are then used to provide an income when the person retires.
Paid Time Off (PTO)
Paid time off can be a mixture of sick leave, personal days and holiday. Most businesses offer paid holiday and sick leave but how many allow for mental health sick leave? The need for time off when we feel mentally and emotionally drained is just as important as physical sick leave. Upon employment, the employer can determine how many PTO hours will be allotted per year along with a "rollover" policy, and these can be used as the employee wishes throughout the year.
Tuition Reimbursement
Work-related training can be done either onsite or if it isn't possible in a small business capacity, they can be done off-site. By offering in house training employees can enhance their skills to advance them in their career. We don't like to feel stagnant in our jobs and employees that feel heard, have the opportunity to grow. These kinds of employees are motivated, engaged and more likely to stay.
Childcare Benefits
Companies that offer parental help is a big asset in attracting new employees and retaining current ones. Parents who worry about their children are more likely to have time off and will be less engaged and present whilst at work. Childcare benefits can be onsite with a nanny, or on a smaller scale by offering subsidies, paid time off, flexible working hours, child care centre discounts or flexible spending accounts. No matter how small, an acknowledgement that childcare is important to your employees allows them to feel happier and relaxed at work.
Gym Membership Discount
A healthy mind goes hand in hand with staying active. Gym memberships are a great incentive for employees to join local gyms and sports centres to take care of themselves physically and mentally. By offering discounts it also inspires those who wouldn't ordinarily work out or sign up to the gym.
Wellness Schemes
Wellness schemes can be varied. They can include yoga and meditation classes, mindfulness seminars or even on-site massages. Additional ideas to a wellness scheme might include career mentoring, this gives less experienced employees free guidance on how to develop and progress in their career from someone with more experience.
Travel Allowance
Commuting to work can be expensive. Running a car and taking public transport adds up throughout the year however a contribution from an employer can be a great help. Commuting to the office not only costs us financially but it also eats into our free time, by offering subsidiaries to this, employees will feel respected.
Birthday Off
Inline with giving employees paid time off, many businesses allow staff to have their birthday off, paid. Because who doesn't deserve a day of leisure on their birthday?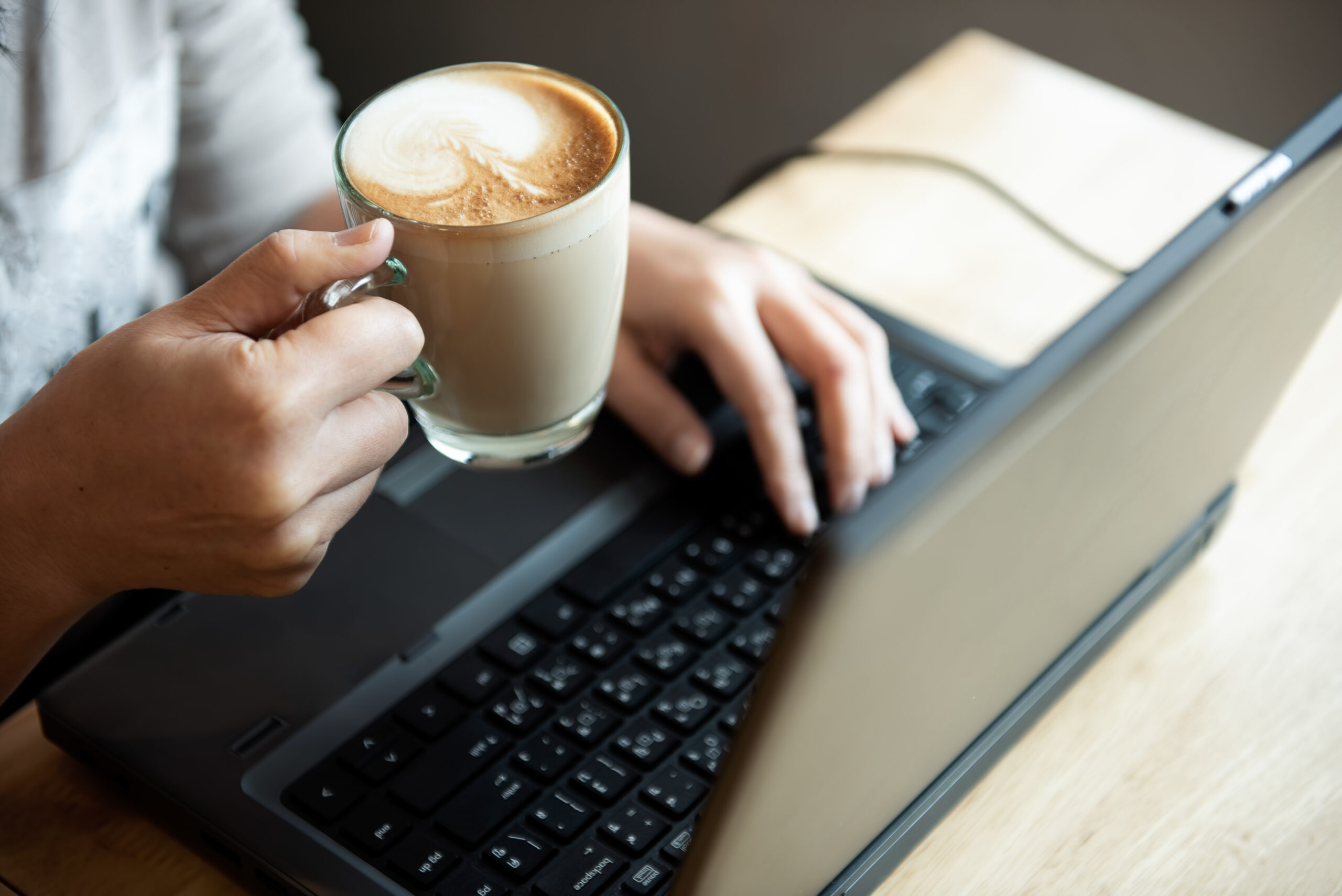 Tea and Coffee Supplies
Buying coffee and Tea from Pret A Manger each day can be costly. Tea and coffee supplies at work, though a small gesture, boosts morale for staff. It gives them the space to step away from their desk for a brief moment and talk to other colleagues.
Relocation Assistance
Some businesses require members of their teams to work from other locations for brief periods or on fixed-term contracts. Relocating staff does come at a cost however moving for work can be a struggle for some, particularly if they're uprooting a family too. Workplaces that assist staff during relocation are more likely to retain employees and helps attract new talent.
No Official Work Hours or Remote Work
Working remotely has fast become a thing of the present and the future, whilst the corporate working model is long gone. Laptops and smartphones weren't a way for us to work anywhere, rather they elongated the workday and left us checking our emails at 8am on a Sunday. However with a great internet connection, a working laptop and trust in your employees we're able to do our jobs anywhere in the world to our own schedule. Our mental well being can improve significantly if we cut the morning commute and evening rush hour. 
Time off for Charity/Volunteer Work
Giving back can be one of the most rewarding opportunities out there. However a lot of charities and NGOs do require volunteers to commit to yearly contracts or consistently, which isn't always possible. Giving employees the chance to help those in need shows you consider and understand their passions whilst caring for the welfare of others both inside and outside your organisation.
Weekly or Monthly Events
Social events don't need to be extravagant, they can be organised within your organisation to keep costs low, so that they don't ostracize the spending you need elsewhere in the business. Set up activities for colleagues bond and get to know one another in a relaxed and informal environment. You'll be surprised how this benefit them in work too.
Reward Hard Work
Giving back to employees for their hard work goes a long way. Often employees feel they lack feedback given by their managers until their next appraisal comes around. However small gestures such as cinema tickets, or leisure activities when you hit a new target can go a long way in boosting their happiness at work.
Fitness Trackers
Not all fitness bands need to be in the form of an expensive iWatch, you can find affordable and effective fitness bands in the market. Integrating fitness trackers to your workplace incentivises employees to keep on track with their fitness whilst reducing absenteeism and staff turnover, and promotes productivity. 
Standing Desks
Sitting all day isn't great for us for a number of reasons, it keeps our body inactive, it diminishes our concentration and restricts our productivity. Just by standing throughout the day and stretching our legs, it increases blood flow boosting oxygen to the brain. The result? Productivity.
Recreational Activities
As an informal small business employee benefit, why not try some recreational activities? We appreciate this may depend on budgeting and company spending. However great ideas don't always come from tinkering away at a desk or brainstorming in the boardroom. Sometimes letting off steam over a game of ping pong or table football can be fruitful to our productivity and creativity.
Cycle to Work Scheme
It is evident we need to be more mindful in how we travel to help tackle climate change. With many of us neglecting a car for a shiny new bike, getting to work couldn't be easier on two wheels with cycle to work schemes promoting the notion. Not only does it encourage staff to look after the planet, it's a great way to stay healthy too.
Stock Options
By investing in a company's stocks it gives individuals an easy route into the stock market without the risk factor. Stock options can be provided both short term and long term, and are given as a discount deducted from the employees pay, it also gives them tax relief on buying the shares. Whilst it incentivises employees to help the business do well, collectively.
In-office Entertainment
It's believed playing music while you work can increase productivity for nine in 10 of us. Music can tap into our emotions that can stimulate us at work. Although many managers believing music can be a distraction, playing soft music helps us to tune in and engage better with colleagues.
A Zen Working Environment
Despite many businesses adopting a working from home environment, it is important for businesses to provide a physical office for staff to go as well. The environment you create for your staff speaks volumes for the way you wish to run your business. Is the place clean and tidy? How is the decor? A tidy workplace encourages a clearer mind whilst adding softer touches such as plants, paintings and personal items promote a happier and healthier place to work.
Summer Fridays
Make the most of quiet work periods during the months of June-August and allow your teams to finish early on a Friday, or why not have one Friday a month off?
A Mental Health App
We provide mental health support to your employees right at their finger tips, whenever they need it.
Our
app
is designed to help manage employee's mental wellbeing through videos, articles and meditation exercises. Focusing on helping them deal with a variety of issues including; stress, depression, anxiety and sleep deprivation. Tailored to individual, our content is personalised and branded to your business ideal for a wellness initiative for all company personnel.
Which small business employee benefits have you integrated or will you integrate in the future? Leave a comment below we'd love to hear your feedback.