With COVID-19 still very much hanging over our heads, spending two months at home has become a safe sanctuary for many.
News this week revealed that workers can begin returning to work, should they not be able to work from home. Understandably, a lot of us are feeling dread about returning to the office. The risks this pandemic poses on us as a society are not just physical, they are psychological too. Social isolation has played a big impact along with turbulent domestic environments for some, that returning to normality isn't as simple as we may think.
The WFH Honeymoon is Over
Zoom fatigue is real and a makeshift office between the lounge and the dining table is doing nothing for our productivity while re-entry syndrome is increasing. A recent study by YouGov indicates a whopping 44% reported feelings of anxiety at the idea of stepping back into the workplace, particularly those with an extended commute on public transport.
So what is the solution?
Listen To Your Employees
During this stressful period, employees need to feel heard and respected that their job is not on the line if they are unable to return to location-based work immediately. Ask your business is the return to work essential?
Parents with toddlers and babies are unlikely to be able to revert back to daycare or leaving their children with family members due to shielding measures and restrictions, which limits their ability to return to work. First and foremost, ask for feedback from your team, this can be done anonymously, and accommodate requests where possible. Engagement with your employees is crucial during this time, so open the dialogue as early as possible for feedback.
Set New Health and Safety Regulations
The unease across the nation is felt in all sectors, and employees who are encouraged to return to work want to do so in an environment that is safe. If your office space has the ability to social distance, it's strongly advised to implement such measures.
Large office spaces should set regulations for use of elevators to minimise the number of people in them at any one time. Encourage workers to use their own cutlery and crockery, whilst office managers can organise a supply of hand sanitizer and regular deep cleans to reduce concern amongst the business.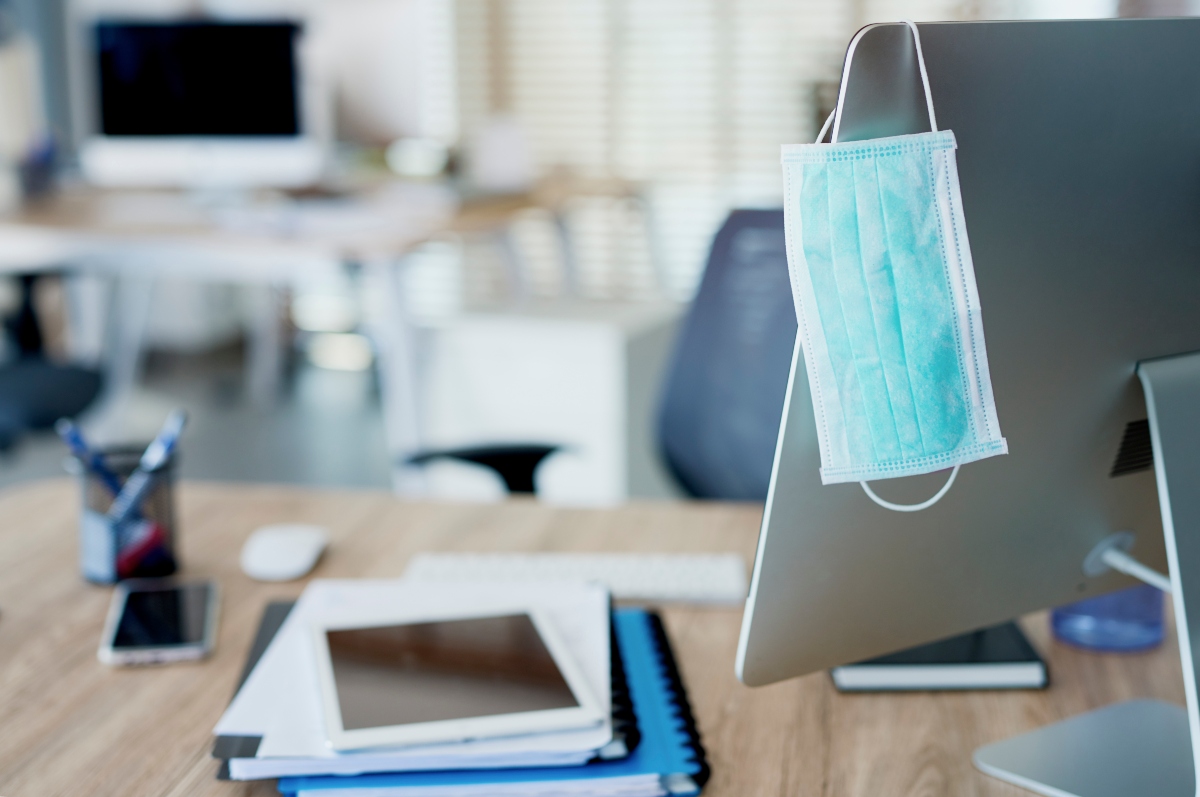 Create a Mutual Agreement 
It's important there is a clear dialogue between employers and employees concerns are addressed. This can be done by implementing flexible working hours, staggered returns as and when employees can and feel comfortable returning to work.
If people have to take public transport and don't own a car, now is a great opportunity to set up a cycle to work scheme within your organisation. Be sure to communicate regularly and offer re-introduction meetings once employees start to return, particularly if they have been furloughed.
Think about how you may manage meetings, both externally and internally. Could they be done in a large space that still supports being 2m apart or remain on Zoom? It's important to review your workplace with your employees at the forefront.
Be Flexible
For a lot of businesses who, prior to lockdown, believed a work-from-home policy didn't fit their organisation, have now been able to adapt. Therefore, if your team can continue to stay home, they should be encouraged to do so.
Employees with underlying mental health issues and physical health conditions should all be entitled to a healthy return to work. The priority is that employees are offered a safe environment to return to utmost and employers should pay close attention and to continue in such ways where possible if it means a reduction in health anxiety and a happier working community.
The research doesn't lie, so we hope this article helps you with supporting employees back to the workplace.
[optin-monster-shortcode id="zo0fqldlqmfo9tignfjj"]