Did you know the strategy behind your internal communications could be impacting the health and wellbeing of your employees? The way in which you communicate and the contents of your internal news helps to not only improve the performance of individuals but also the performance of your business overall.
Optimising internal communications is often a strategic priority in organisations but is rarely included in a health and wellbeing strategy – yet it should be.
Internal communications are all about promoting effective communications among the people within your organisation. Some companies may not have the resources to invest in planning an internal communications strategy, while others have planned a strategy but might not have the capacity or tools necessary to maintain it. This is understandable. But companies must start to realise the effects that internal communications have on not only business success, but employee wellbeing too.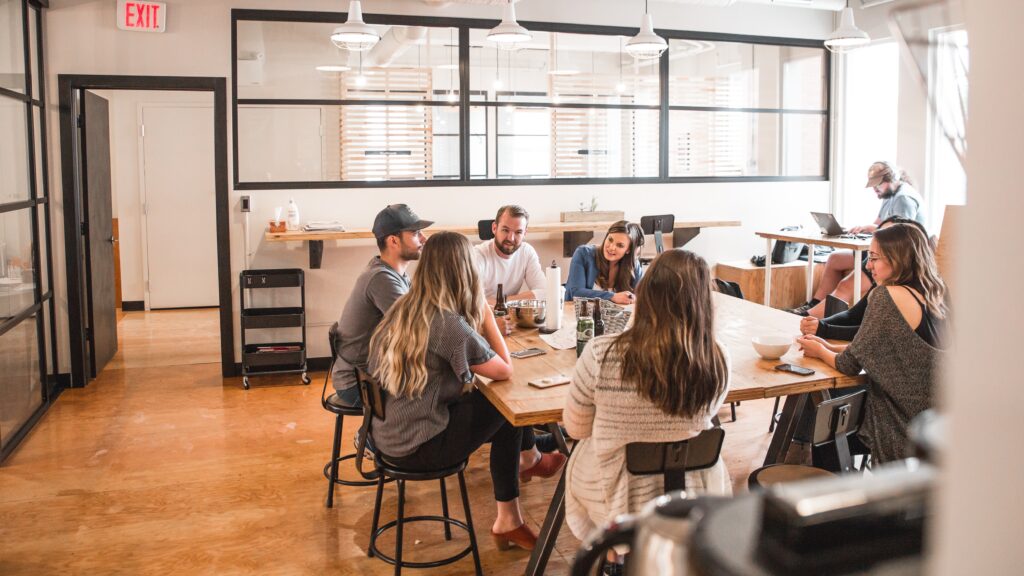 What Are The Benefits of Internal Communications?
It Gives Employees a Sense of Purpose
In 2019, research conducted by H&H highlighted the impact that internal communications can have on employee wellbeing. The study presents that people who consider their internal communications to be 'good' or 'very good' are almost twice as likely to feel confident; 2.5x more likely to feel happy, engaged and enthusiastic; almost 3x more likely to feel proud; and 4x more likely to be optimistic, stimulated and excited. Happier employees are far more likely to work harder.
On the other hand those surveyed who perceive their internal communications to be 'poor' or 'very poor' are almost 4x more likely to feel regularly annoyed, and significantly more likely to feel irritable, anxious, impatient and worried. You're probably reading this thinking this is not the kind of workforce you want behind your business.
With this in mind, employees with stronger communication feel valued, listened to and part of the working community. With social media dominating a large portion of the lives of millennials, the more feedback the younger generations are exposed to in shares, comments and tweets, the more likely they are to respond better to feedback, and face to face interaction.
It Helps to Fulfil Brand Promise
Goals exist in any business and the clearer they are communicated across all areas of the business sees a significant improvement in the happiness of staff. Efforts such as these improve customer or client interaction with the brand that helps to increase revenue.
Communication Is The Backbone During A Crisis
Research shows managers and seniors communicate far less during a crisis. Despite many of us working from home and a shift in communication, chances are communication during COVID-19 was significantly less than usual. This leaves employees feeling nervous, anxious and on edge.
Communication during times like these supports both short and long term crisis management, leaving employees with a healthier mind and self esteem in their abilities to react and support the current climate.
Transparency is important within businesses in preventing misinformation and rumours from spreading.
How to Improve Your Internal Communications
Look for Areas of Improvement
It is likely you already have an internal communications strategy in place, however it is really important it is being used to the best of its ability. While it is important to focus on communicating about wellbeing, communicating effectively for wellbeing is equally important.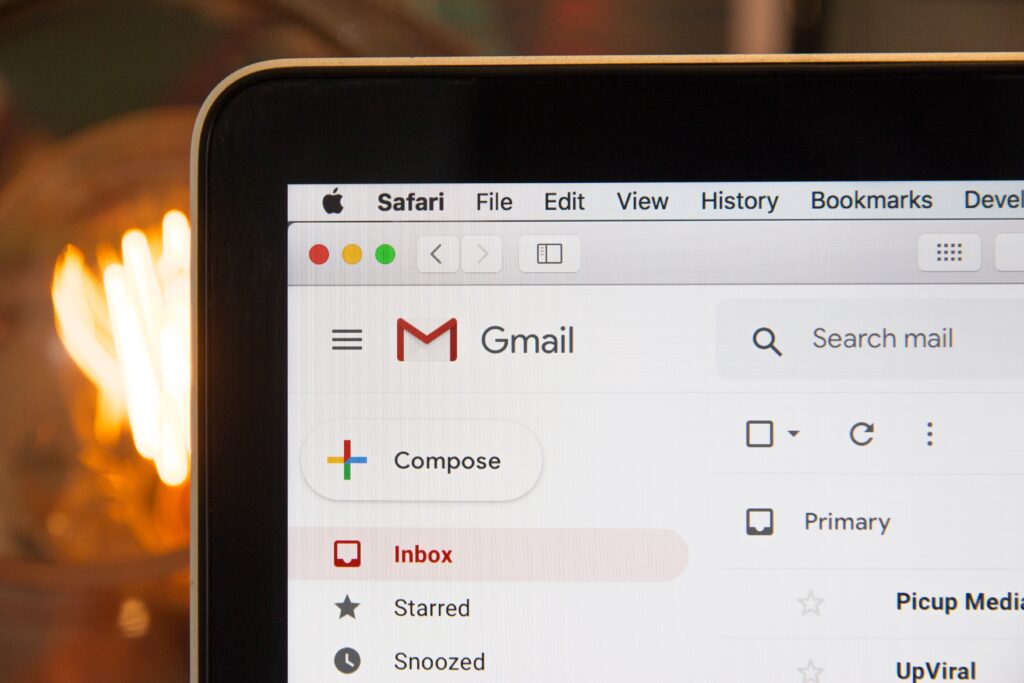 Think about the quality, frequency, relevancy and accessibility of the organisation's internal communications. What information are you putting out to your workforce?
Consider involving producing and delivering messages and campaigns on behalf of management, as well as facilitating a dialogue with the people who make up the organisation. This can mean anything from announcing a new policy or informing people of an upcoming event, to conducting an organisation-wide engagement audit.
Findings show that employees acknowledge the need for clear, consistent, and concise internal communications and understand that it affects their wellbeing when not used effectively. Poor internal communications can commonly affect employee wellbeing in the workplace, which directly can affect performance and therefore overall business results.
Think about the ways in which you deliver your messages. Are you using posters around the office or on notice boards? Unless your employees are notified of new communication they might not be aware they are there.
Instead send newsletters with engaging subject lines and openers to engage employees, if you're thinking of personal ways to talk about mental health perhaps you can put these on payslips or on personal emails when talking about time off or team news.
To note: Keep things simple, brief and to the point. Focus on sending the right information to the right people at the right time. A common misconception is that to have a successful internal communications strategy, you must include everyone in all messages for clearer transparency. However, this is not the case. While your employees want to be up to date on news and company information, it is smart to segment your audience first to avoid information overload.
Align Your Communication With The Company Culture
A business' brand promise lies within it's reputation. In defining your desired company culture and values you're able to align internal communication.
Does your company value transparency, for example? If this is the case, all levels of seniority within your organisation should be communicating updates and information. When important business updates occur or quarterly meetings take place, think about who relays that information to the wider business and teams.
Alternatively does your company value social causes? If so, communicate to your teams which charities and non-profit organisations your business supports or inform them of ethical funds their pension may be invested in.
Be Clear About Your Mission
Whilst taking part in interesting and engaging work and understanding what is expected of individuals is important to employees, good organisational communication ranks higher for most. As one of the most highly-regarded initiatives, along with environment, flexible working and health benefits, communication is a key ingredient when it comes to workplace wellbeing.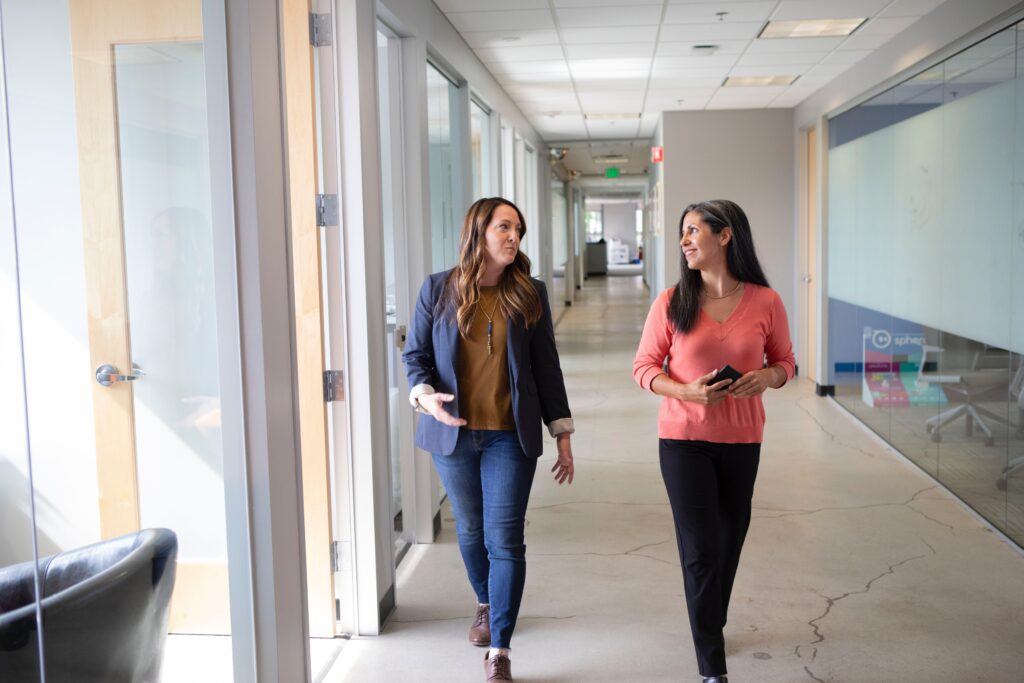 When you onboard new starters and throughout an employees' career path within a business be clear about the mission you're addressing. Not only does this help the business it lets each employee understand what part they play in delivering it too.
When employees are unified in their understanding of the company goals and own individual purpose and goals they are able to effectively communicate with others in order to reach them.
Think about corporate training or sending out regular reminders to employees through newsletters and external events. You could also encourage information sharing where employees feedback industry news with one another giving them purpose and meaning to their day. Not only will this create more energy and purpose behind communication, but the sharing of valuable insights will be helpful to business.
Strengthen Employee Relationships
The stronger your communication across the business, the stronger teams and employees communication will become. Communication can be done on a larger scale through bi-monthly newsletters but also daily through workflow tools such as Trello which helps monitor employee productivity and project progress.
By allowing employees to be part of the discussion, you're creating an open dialogue for employees to communicate their concerns which makes individuals feel more connected. This enhances personal relationships and as well working relationships that promotes healthy wellbeing.