Your mental wellbeing companion, always in your pocket.
More than just a mindfulness app, we help employees manage their mental wellbeing no matter where they are.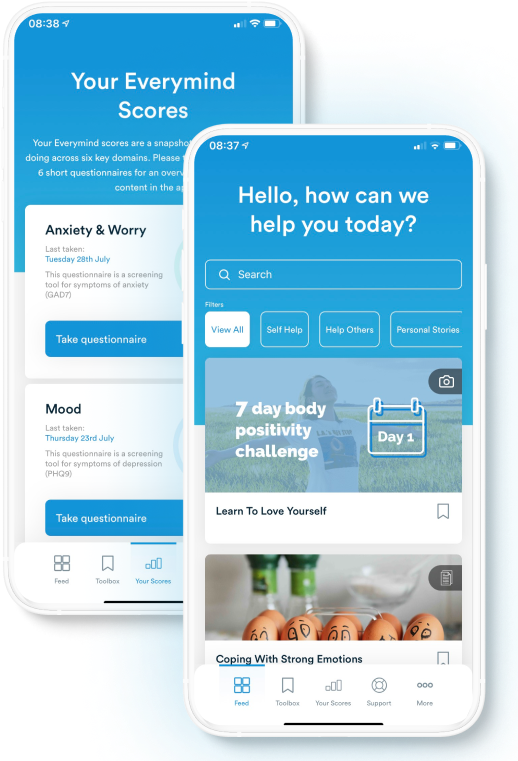 Our app was built to do two things: to provide 24/7 wellbeing support to your employees and to help them understand their state of wellbeing (so they can proactively address struggle areas early and take action). Let's show you how...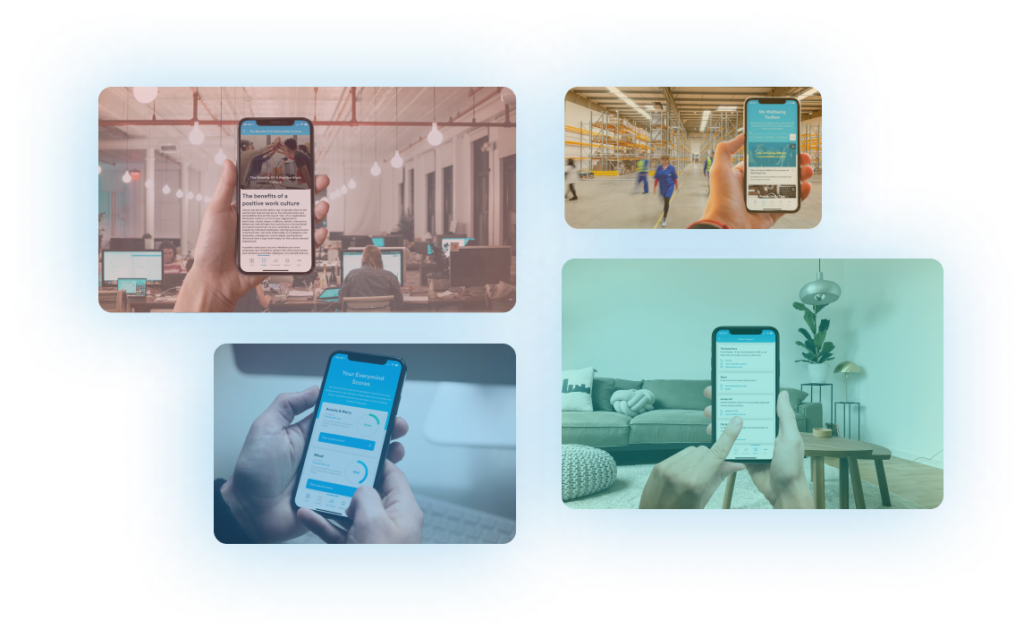 Easy setup for you and your employees
Available through the App store, you and your employees simply install the Everymind app and complete a 5 minute onboarding questionnaire.

All of the responses remain anonymous but are fed into your business dashboard showing the aggregate scores of wellbeing across your business.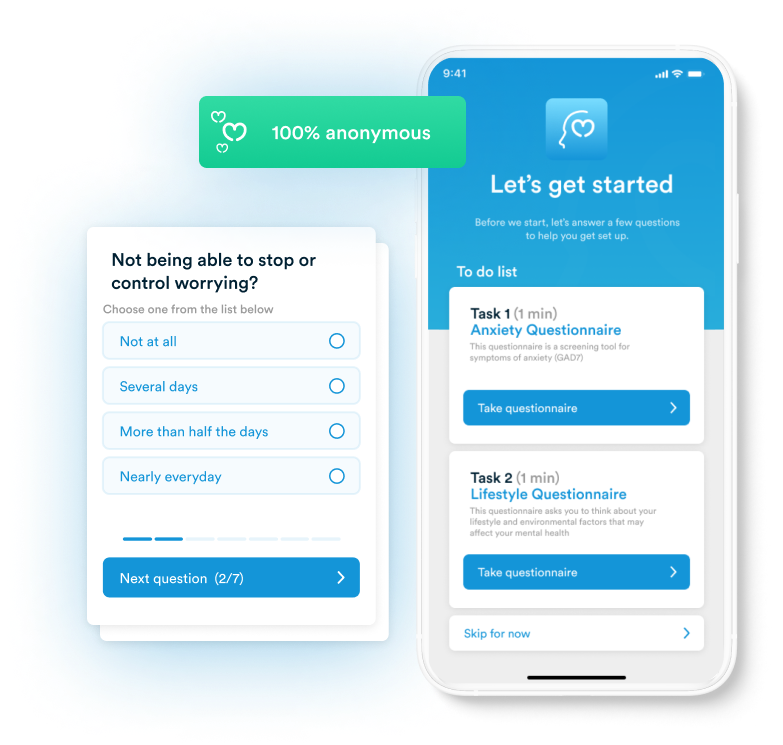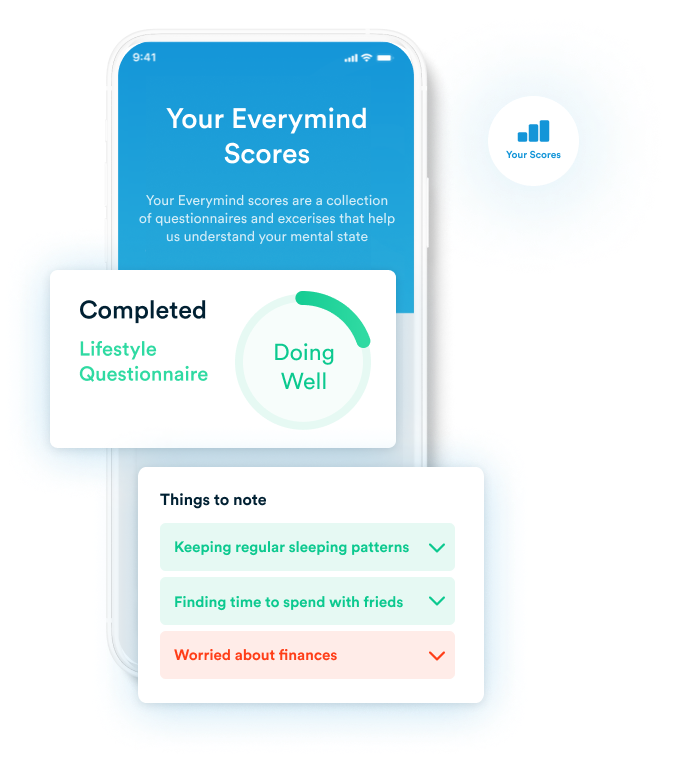 Give employees the ability to assess their wellbeing
Our wellbeing questionnaires allow employees to assess their wellbeing against 5 key areas. They can then review their Everymind scores to see where they're doing well and where they might need support.

Our assessments were designed by our Head of Psychology and practicing Clinical Psychologist, Lauren Callaghan.
Receive personalised content based on your responses
We all have different wellbeing needs and so the app was built with this in mind. We provide personalised content to your employees based on their questionnaire responses, ensuring the support they receive is relevant to what they need right now.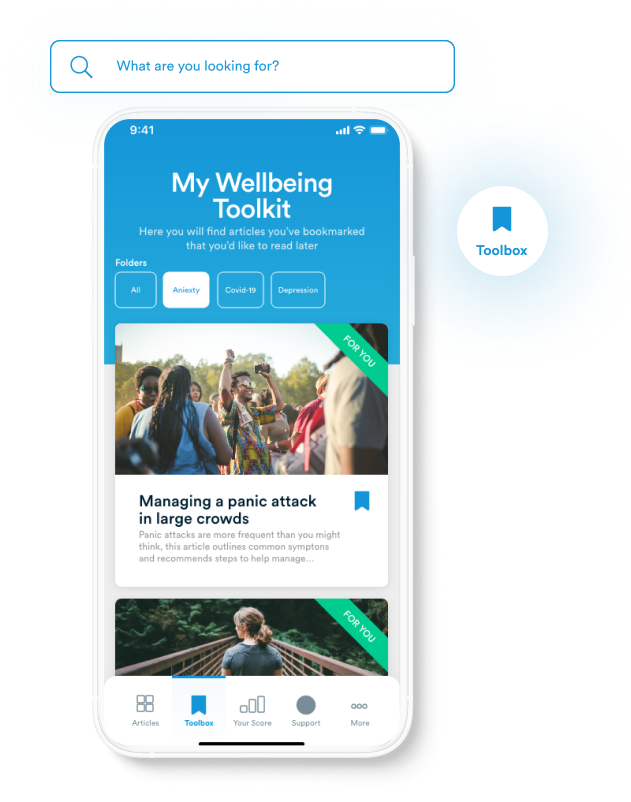 FREE

WELLBEING SESSIONS

, EVERY MONTH
We know it's hard to support employees whilst you're juggling everything else. That's why we deliver free monthly training to HR & People Professionals, packed with wellbeing resources and guidance. Simply subscribe below to receive announcements for sessions!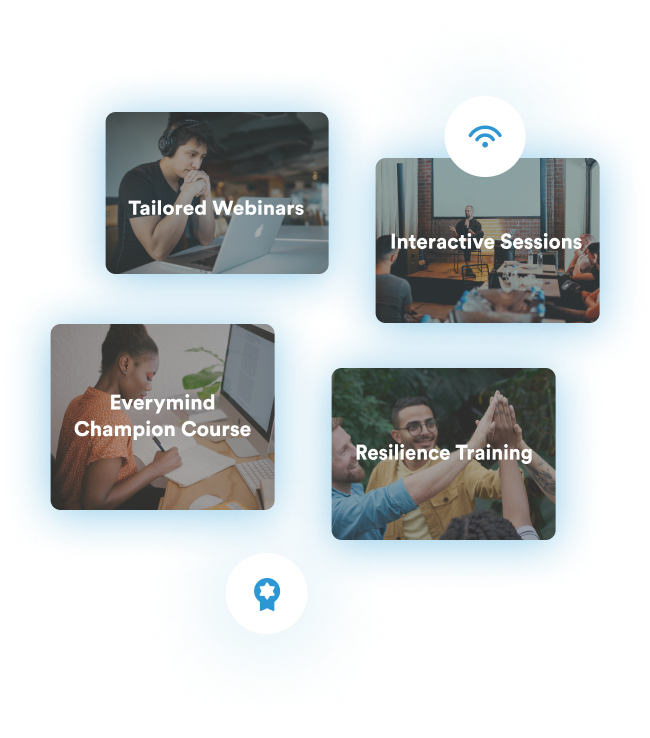 Join our online wellbeing sessions whenever you need to
We run a range of mental wellbeing sessions every month to support you and your employees. You'll also be notified of each upcoming session via the app which makes it easy for everyone to know what's happening and how to join.

This extra support layer gives your employees external support that they can trust.
Get access to critical support if it's ever needed
Even though we take a proactive approach to mental health, we also know that sometimes people need that helping hand. Therefore our app helps signpost your employees to 24/7 SMS and phone support quickly.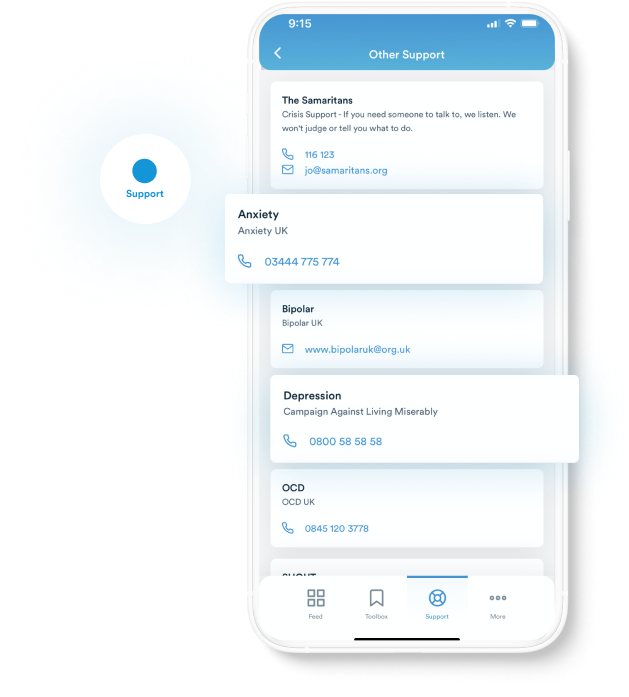 An extensive library of mental wellbeing support
Through the app, your employees have on-demand access to hundreds of videos, articles and podcasts across every area of mental wellbeing.

This means that they can find support quickly and have a place that they know supports their wellbeing needs as they change.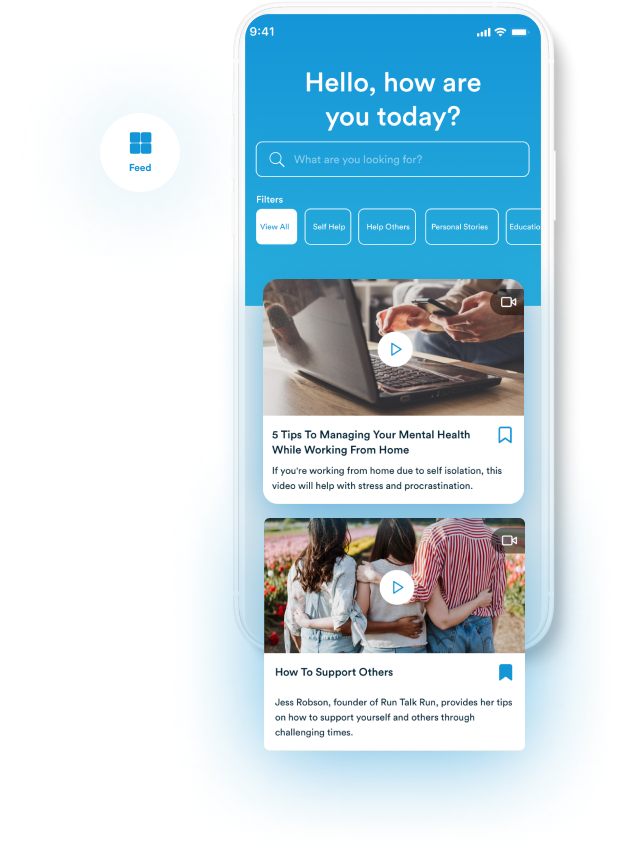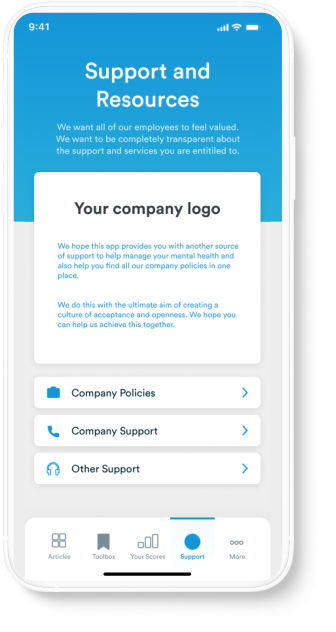 Customised to your business to support employee experience
If needed, we can customise the app to your business. That's essentially what you get with Everymind, as we work with you on branding our app to your organisation.