Taking the guesswork out of mental health support in the workplace
Your mental health partner; using our technology to save you time, resources and money.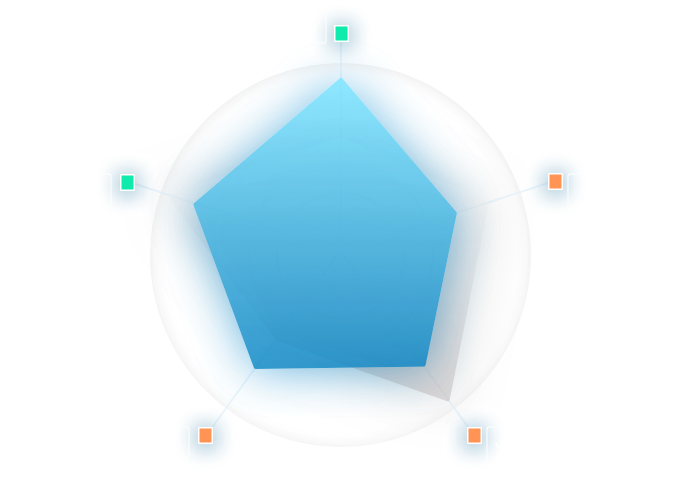 Trusted by companies of all sizes









Our customers get results
Mundipharma
saw 5x engagement in comparison to their existing initiatives.
Wates
said 92% of all employees who signed up found our app helped them manage their mental health.
Vita Mojo
saw a 12% rise in productivity, 
4 months after offering our app to employees.
One app, for all of your mental wellbeing needs
We don't just focus on mindfulness, instead – we offer the tools and resources needed to help empower your employees right on their personal devices.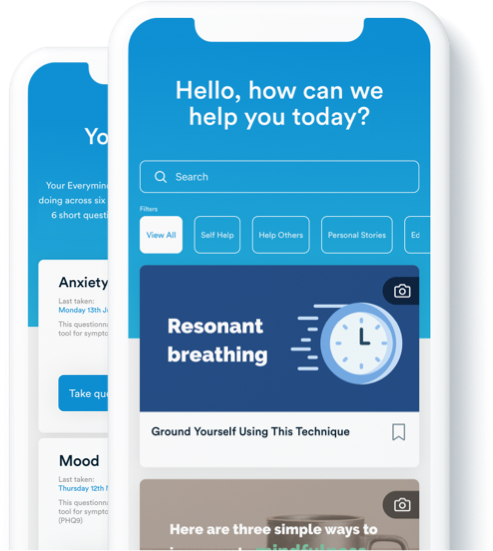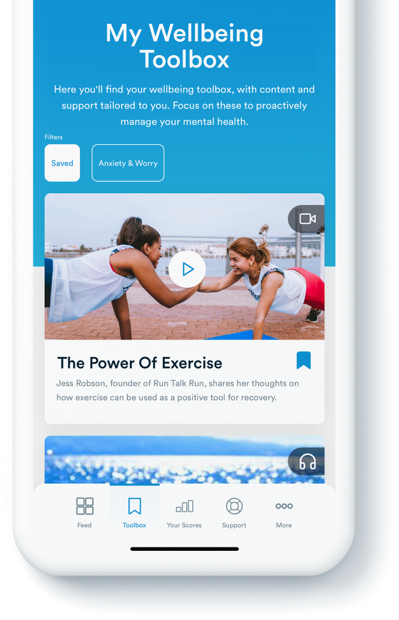 No experience is the same
Our technology finds out what each individual employee needs support with, and continues to support them along the way. Call us your mental wellbeing companion, in your pocket.
Imagine: a mental wellbeing app, custom to your business.
That's essentially what you get with Everymind, as we work with you on branding our app to your organisation.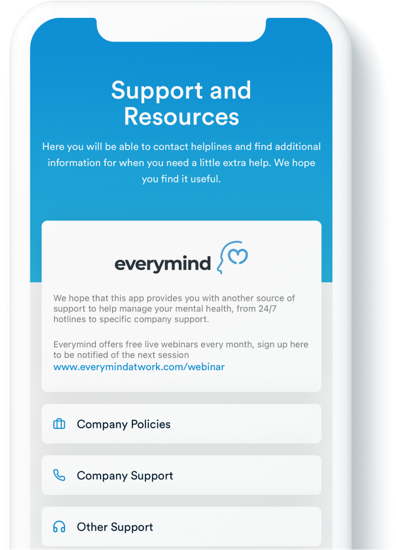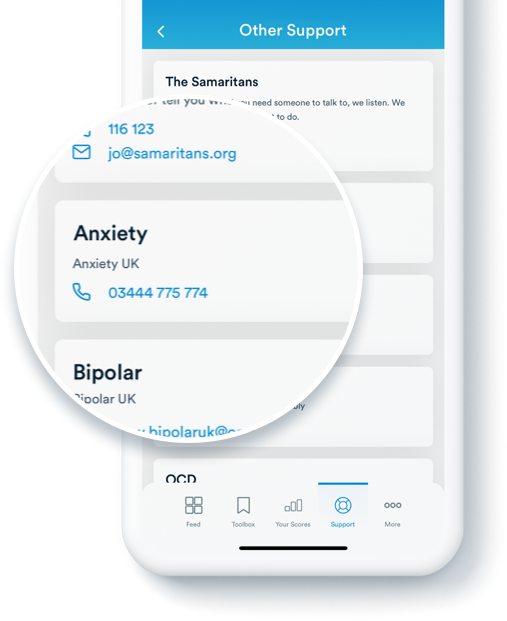 Even though we take a proactive approach to mental health, we also know that sometimes people need that helping hand. Therefore we signpost your employees to 24/7 SMS and Phone support within a single click.
Complementing your existing efforts, not replacing them
Already have an EAP? Already offer something to your employees? No worries. We can embed all of your existing offerings into your app, meaning your employees can access them all via their personal devices rather than struggling to hunt them down via your intranet.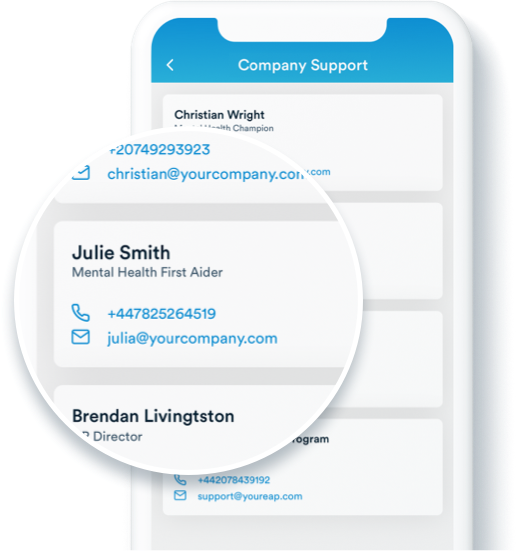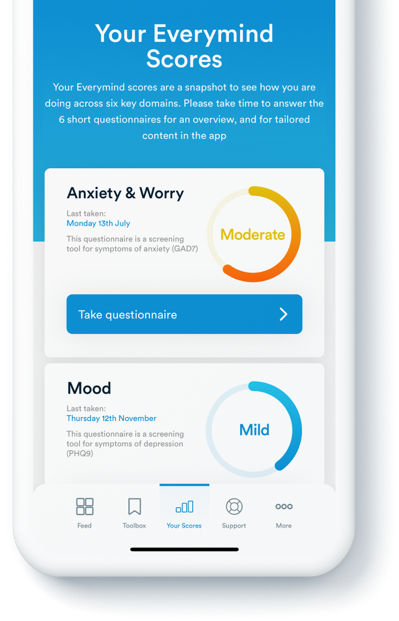 Anonymous reporting and insights
If you try to improve wellbeing without knowing where to start, you'll end up throwing mud against a wall and hoping that it sticks. We provide you with real time anonymous reports, highlighting your own Everymind score that shows how supported your employees feel and what you can do to improve culture.
The fact this app allows my employees to eduate themselves around mental health, but also support them in times of need, that for me was why it was so powerful
Founding Director of Source
As we approach some form of 'new normal', I think it will become a key support tool as we go through another big period of change, and having access to Everymind and their analytics will help us adapt the support we give to our workforce.
We saw a higher engagement than normal and the data Everymind provide is a great way for us to track and monitor where our employees need extra support with their mental wellbeing.
How many employees are in your company?
Imagine having your own mental wellbeing app, custom to your business? That's essentially what you
get with Everymind, as we work with you on branding our app to your organisation.
colleagues are struggling with some form of mental health issue.
days lost per year due to work-related stress, depression, and anxiety.
the annual cost of ill-mental health in the workplace.
Our partnership starts here
Enquire now for a free strategy call and app demo. If you'd like to find out how we can help you transform mental health within your organisation, discovering your own Everymind score – enquire today.

Here you'll find our most recent articles focusing on mental health in the workplace. Our focus is to improve employee mental health through our app and services, providing support to HR and businesses to help them improve mental wellbeing at work.