An up-to-date resource on looking after your mental health during the Coronavirus outbreak
The Coronavirus and the uncertainty around what might happen is likely to take its toll on many. The constant news about the pandemic has at times felt relentless, and it's left people feeling lost, fearful, uncertain about the future and anxious.
We wanted to let you know that if you're struggling to manage your mental health during this period, you're not alone. And throughout this undoubtedly tough period, we wanted to provide an up-to-date resource helping you manage your mental health during the Coronavirus outbreak.
Quickly find what you're looking for:
*Throughout this period, we'll be adding to this article with free advice to help you manage your mental health.
Managing Anxiety During The Coronavirus
Dealing with anxiety through times of panic and uncertainty
Over the last few days and weeks, all of us will have become more aware of the coronavirus and the impact it is having on our day to day lives. Changes to our daily routines can often be hard to adjust to, this is especially true, when we consider the circumstances under which these circumstances are happening. It is completely natural for us to worry and feel anxious, what is important is that we try to manage our wellbeing in a healthy way and also support those around us.
Firstly, it is important to understand what may be causing anxiety. This is still important if you do not personally feel anxious, as it is key that we show empathy to others through the coming weeks and months. Together, we can make a difference.
The below are some of the concerns family, friends or colleagues may experience in relation to COVID 19 causing them anxiety.
Becoming infected
Potentially carrying the virus and spreading it
Infection and death rates
Concern for elderly relatives
Parents worried about their children..
Economic impact
Personal finances
Losing your job
Loss of business income
Shortages of food and consumer goods
Self isolation and loneliness.
It is key to remember that we are all different with regards to what causes anxiety and also the impact it has on us physically.
Anxiety On The Body
A churning feeling in your stomach
Feeling light-headed or dizzy
Pins and needles
Feeling restless or unable to sit still
Faster breathing
Sweating or hot flushes
Problems sleeping
Having panic attacks
Anxiety On The Mind
Feeling tense, nervous or unable to relax
Having a sense of dread, or fearing the worst
Feeling like the world is speeding up or slowing down
Feeling like other people can see you're anxious and are looking at you
Worrying that you're losing touch with reality
Rumination – thinking a lot about bad experiences, or thinking over a situation again and again
Depersonalisation – feeling disconnected from your. mind or body, or like you're watching someone else (this is a type of dissociation)
Worrying a lot about what might happen in the future
13 Tips To Manage Your Anxiety During The Covid-19 Outbreak
It is likely you will feel some anxiety, what is vital is that we keep this in check. Here are 13 tips on how to manage your anxiety during this uncertain period…
1. Limit Your Exposure To The News
It is natural to want to keep up to date with latest news, but if we are checking the news too often this can feed the anxiety. Try to set yourself allocated times to catch up on the news.
It may help signing up to receive email updates from the UK Gov and allow this to be your way of staying informed. However, limit yourself to receiving daily or weekly updates. Receiving instant updates may only feed the anxiety.
2. Limit Your Time on Social Media
This is a good practice to implement in your day to day lives, social media has many benefits but it can also cause anxiety. Hide or remove anyone that may be posting content online that is not helpful or inducing your anxiety.
3. Stick To The Facts
Avoid googling symptoms or looking at forums online. Make sure you are looking at official health websites such as the NHS, or check out the Gov website for the latest advice.

4. Have Some Worry Time
Allocate a specific time to process your worries, write them down if this helps. Once your allocated time is up make sure you go and do something else.

5. Be Digitally Social
Make use of technology. Use this time to catch up with friends, contact someone you may have lost touch with and reminisce with them.
Arrange a group video call, maybe agree to all watch the same movie or read a book and talk about it.
6. Discuss Your Fears With Someone You Trust
Share your feelings with someone. If you do not talk to others about your concerns you may get caught up in your own negative thoughts.
Try and pick someone you trust, maybe that person often has different points of view to you, which can help give you a different perspective.

7. Do The Things You Enjoy
Remember to include things you enjoy in your daily routine. Whether that's giving yourself an hour to watch your favourite program, read a book or complete a crossword. It's important we still routinely include our positive activities in our day to day.
8. Be Mindful
Try and be in the moment. Mindfulness techniques are a great way to ground us and bring us back to reality. There are plenty of mindfulness techniques, more common ones being yoga, meditation or general breathing techniques. Other rituals such as creating a vision board, journalling or story telling can also have a positive impact.

9. Eat Well
Be conscious of what you are putting into your body. When we are anxious it can be very easy to forget to eat well. Plan your meals so you have a well balanced diet and avoid stocking up on unhealthy snacks.
10. Sleep Well
Sleep is key when we are feeling anxious, if we are not well rested this can worsen the anxiety. Make sure you take time to wind down at least an hour before bed. Do your best to keep to a normal routine and avoid looking at any news before trying to fall asleep.
11. Be Active
You may not wish to go to the gym or you may find your weekly sporting activity is cancelled. Try your best to be active, whether that is going for a walk at lunch time, running on the spot, seated exercises or following an online exercise class. There are plenty of ways to stay active.
12. Treat Yourself
Remember you still deserve to be treated. Whether a relaxing bath, playing a video game or listening to music is your treat, make sure you find the time to enjoy it.
13. Manage Your Money
If you are concerned about managing your money, check out Moneysavingexpert.com for some great advice. For example, this article outlines some actions banks have taken to help those struggling financially due to the coronavirus. This article offers advice on travel, sick pay and more.

We All Have A Part To Play
Remember, we are all different and we will all react differently. What is important is that we do our best to not share misinformation and show others empathy and not judgement.
The uncertainty of the upcoming weeks may feel overwhelming for some, try your best to plan your days and manage your mental wellbeing.
If you are worried about yourself or someone else always seeks professional advice. You can call The Samaritans on 116 123 or text SHOUT to 85258.
How To Support Someone With Anxiety During The Coronavirus
Struggling to support a loved one or colleague?
Over the next few weeks, with people spending more time at home than usual, many companies encouraging working from home and schools shutting to the majority of pupils, it is even more important that we take the time to show empathy; try to understand why our loved ones might be feeling anxious during this time.
The most important thing to remember when we are looking to support someone else is to make sure we are in the right headspace. Don't judge yourself if you are feeling less empathetic or impatient, this is especially true under the current circumstances. We will all be spending extended periods of time together, which comes with its own strains and challenges. Set clear boundaries and where possible share your support roles with others.
If you notice that someone is feeling anxious; here are some tips on the Do's and Don'ts of supporting someone who struggles with anxiety or panic attacks.
The Do's
1. Remind Them Take Deep Breaths – When people are anxious they usually take rapid, shallow breaths. This type of breathing can actually change the oxygen and carbon dioxide levels in the body leading to increased heart rate and other symptoms. Try to get them to do the 3-4-5 breathing technique, all through the nose. Inhale for a count of 3, hold for 4 and exhale for 5. Repeat until their breathing calms.
2. Have A Genuine Conversation – This can help distract them from what they may be feeling anxious or panicking about. If you are supporting a loved one, this should be a natural conversation. Talk about something they enjoy, keep it lighthearted and calming.
3. Try To Understand – Take steps like you are now and read up on anxiety, try to understand how they may be feeling. Ask them questions about their experiences and ask them what you can do to help them.
4. Remind Them It Won't Last Forever – Even if that moment feels infinite, it will pass soon. Anxiety attacks are awful, but they do not last forever.
The Dont's
1. Don't Pressure Them – A natural reaction may be to try and force them to face their fears or find solutions. This is not the right approach to take, in fact it might worsen their anxiety. Remember to be patient, listen to their worries and progress at a pace they are comfortable with.
2. Don't Let Them Brush It Off – They may not wish for you to be around them while they feel anxious and/or having a panic attack. This is not the time to let them push you away as ignoring the signs can make the situation worse. Remind them that they are in a safe space, ask them to be honest and let them know you are there to support them.
3. Don't Judge – Try to remember that being unable to control their worries is part of having anxiety, and they aren't choosing how they feel. Even if you feel frustrated, try your best to keep it together, and once they are okay and calm, you can walk away and take a few deep breaths.
When someone in your life suffers from anxiety, there are ways that you can help them out. However, you do need to know what you should do and what actions should be avoided. This will help you build up a trust without making them feel attacked or judged.
Also, remember you can only do so much. Be there to support them but be mindful that there will be a point where you may no longer be able to manage their support alone. Help your loved one find that next level of support, whether it's seeing their GP, a therapist or other free support such as Anxiety UK or No Panic.
Working From Home During The Coronavirus
Staying productive while working from home
One of the biggest impacts to our daily routines may be if we need to work from home. For many employers and employees this will not be the first time they have worked from home. However, this may be for a prolonged period of time and for some this may be a new experience.
Working from home is not a bad thing, many find it highly effective and a valuable benefit of modern day working. However, working from home for long periods can have a negative impact on your mental wellbeing and productivity if you do not manage it. Some may begin to feel unproductive or lonely and disconnected from society, so here are some useful tips.
Getting Yourself Prepared To Work From Home
Make sure you have a designated work space. If possible, try to use a room or an area of a room specifically for work.
Organise your work area, keep it clean and tidy.
Get ready for work as if you were heading into the office.
Have designated work hours and try to keep to this routine.
Get a good chair. You do not want to be hunched over your laptop for long periods.
If you can, get an extra screen, this will help you be more productive.
Utilise Technology
Your company may already have management and communication tools, however, if you do not, here are some great tools you can easily implement into your business.
Video Calls – Sign up to Google Hangouts or Zoom to allow your team to have video conference calls. Meetings still need to happen when working remotely.
Group Messaging – Use Slack, Discord, Microsoft Teams or Google Chats Hangouts to allow your teams to communicate with each other.
Task Management – To manage your projects and to set daily tasks use tools such as Trello or Monday.
Time Management – Keep track of how much time you are spending on a particular task or project using Toggl or Timecamp.
How To Manage Your Wellbeing While Working From Home?
If you are going to be working from home, it's important you don't neglect your wellbeing, especially if you are in self isolation. Long periods without social interaction can take its toll.
1. Stay Connected
One of the biggest challenges around this time is the isolation leading to a lack of connection and loneliness. This is a big challenge many working from home in general face, but with the added requirement to isolate it will certainly cause challenges. When we also feel isolated and lonely, it can have a real impact on our productivity. So it's important to keep connected during this time, and luckily technology allows us to do that.
We'd advise to still have your team meetings, stay connected with clients, keep in touch with colleagues and in fact over communication in this period will really help.
Utilise tools such as Zoom, Microsoft Teams, Slack, Skype, and even Whatsapp or Facetime video chat to keep connected. It's also very easy to avoid video when working from, but psychologically video chat can really help humanize the communication as well.
We can't stress enough how important it is to stay connected in this period, even if it's just a video chat with a colleague to hear how they're getting on or it could be simple communication with your time asking how everyone is getting on… this time will be challenging if you don't stay connected and there's no reasons why we can't with the technology now at our disposal.

2. Keep A Similar Routine
Now we know your routine is going to change a lot during this period, but trying to keep your routine as close to the routine you lead when physically going to work will help. It's going to be very easy to wake up later, get dressed later or lounge around and try to work, it's going to be easy to skip the workout you normally do or eat a bigger breakfast in the morning…
But try and match your routine, as close as possible. For example: Wake up at the same time, get up in the same way, follow a similar morning routine and wear similar clothes you'd normally wear to the office. Take lunch at the same time, finish work at the same time etc.
We know it's going to be awkward at the beginning, especially when the Postman knocks and you answer in your suit… but it's very easy to completely change routine due to the flexibility of working from home.
The closer you can match your day – to – day routine, the easier you'll find it and the more productive you'll be.
3. Manage Expectations and Workload
When you work remotely, your mind will naturally judge how well you're working and it's normally overly critical. Because you're not in an environment surrounded by your co-workers, it's often hard to keep yourself accountable.
This reverts back to point 1 again, over communication is hugely important. What are you expected to do today, tomorrow, and the week ahead? Does your company or your manager understand the challenges that you might be facing while you work from home during this period? Does your company have a 'working from home' policy in place you can refer too?
One of the things we focus on at Everymind at Work is normalising conversations that may be slightly difficult to have, and this period is a great time to do exactly that. In most cases, everyone is going to be in a similar position. But again, everyone will be dealing with it differently. So the clearer the expectations on what you need to do, the more you can focus and not worry about others judging you. So have a conversation up front, and get clear expectations of what needs to be done so you can focus and deliver.
When it comes to your workload, it's easy to set yourself a huge to do list at the beginning of every day and put pressure on yourself to complete it all. When you work from home, you feel like you have the whole day ahead of you. But working remotely comes with a number of distractions that can get in your way. Prioritise your tasks, make sure their in alignment with the expectations that's been set and you'll find not only will you become more productive but you won't worry as much about not delivering.
4. Control Your Environment
So now you're working from home, you can work from bed right? Netflix on in the background? Cup of coffee on the side? You'll soon discover that your productivity and general mood will be impacted if you don't control your environment.
Similar to following a similar routine, try to control the environment you're working in and minimise distractions.
For example: Work at a desk, a table and make sure your chair is comfortable. It's not always easy, but because we don't know how long this will go on maybe setting yourself up a makeshift work space in a room that's quiet would be hugely valuable for now.
Minimise distractions, keeping the TV off, and keeping your phone on Aeroplane mode as it's certainly easier to sit on it for a longer period of time when no ones over your shoulder watching. Not all distractions can be stopped, but minimise as many as possible.
It's also important to change your environment from time to time, take short breaks, open windows to get some fresh air, make a coffee and grab a snack at times you would within the office… Sitting in the one place all day won't improve your effectiveness.
5. Utilise Lost Commute Time
This is a real opportunity to focus on you, and your mental health during this period. We don't want to react, we want to proactively make sure we're looking after ourselves and our mental health. How long does your commute to work normally take? Even if it's a short 10 minute drive, you now have 20 minutes extra in the day to focus on you and focus on self care.
For many, their commute can be up to an hour a day one way. So with two hours now available per day, it's important to try and utilise this time as best as you can.
What can you do in the morning to set you up for a good day?
Maybe it's reading the book you've been putting off, starting an exercise regime at home, cooking a healthier lunch or breakfast, meditation, journalling or spending more time with the family…
What can you do in the evening to help keep your mind active and get yourself excited for the next day?
Try to utilise some of the additional time you'll gain during working from home to focus on you and your mental health.
How To Manage Your Team's Wellbeing?
Supporting your team during the Coronavirus
As a manager or business owner you will want to ensure that your team has everything they need while they work from home. However, remember to support yourself first otherwise you will not be able to support others. Here are some extra tips for managers, we understand not all of these will be possible for every business.
1. Remind Employees of Existing Benefits
Your company may offer existing benefits such as an EAP or other wellbeing initiatives. Take this opportunity to communicate these benefits to your staff again.
2. Communicate And Be Transparent
For some, this may be the first time working from home. Be absolutely clear about what is expected from each person, working from home can cause confusion to begin with.

3. Work Equipment
If possible, encourage your team to take home any equipment they may need. Most will only have access to a laptop to work from home, so if you can, allow them to take extra monitors, keyboards or equipment needed.
4. Check-In
Make sure you check in with everyone at least once a day. Just make sure they are okay and see if there is anything they need help with.
5. Team Bonding
Set some time a side for a team catch up – this doesn't have to be to discuss work. This can just be a platform for everyone to say hello to each other and raise anything if they wish to.

6. Group Activities
Try and implement some fun such as JQBX, which allows your team to all listen to the same tracks through spotify. Take it in turns to be the DJ.
Supporting Mental Health First Aiders During The Coronavirus
Over the last few years, one of the most utilised workplace initiatives to support wellbeing has been Mental Health First Aiders. The comprehensive course is over 2 days with the aim of 'teaching people how to recognise those crucial warning signs of mental ill health and feel confident to guide someone to appropriate support'.
The role of a MHFA within the workplace is to 'be a point of contact for an employee who is experiencing a mental health issue or emotional distress. This interaction could range from having an initial conversation through to supporting the person to get appropriate help'.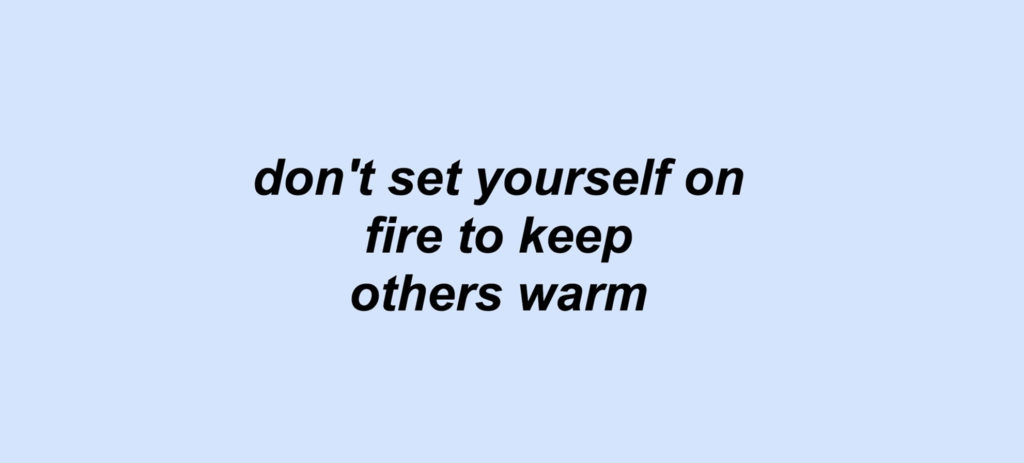 This initiative is a fantastic start to supporting mental health in the workplace and with 140,000 trained in 2018-2019 it has shown to be very popular, with over half of FTSE 100 companies now having MHFA's in the workplace. Within the workplace they may be referred to as MHFA's, champions, advocates, buddies or be well allies, whatever their title, their role will largely be the same.
Another aim of the scheme is to reduce the stigma associated with mental health and put it on par with physical health. This is great and as time goes on, hopefully, we will see more employees and peers feeling comfortable enough to start a conversation with their MHFA's. However, it is important to remember that 'Mental Health First Aiders are not trained to be therapists or psychiatrists but they can offer initial support through non-judgemental listening and guidance'.
With the coronavirus outbreak continuing and more and more people isolating themselves, either as a precaution or due to showing symptoms, we may see more people struggling with anxiety, stress or low mood. Therefore, we may see MHFA resources being utilised more than usual, which is great but we also need to ensure our support is also supported. During this time it is vital that MHFA's look after themselves and that companies take steps to ensure they are supported.
MHFA's – Support Yourself First
If you are a MHFA the most important thing you can do is take the time to look after yourself. If you are not in the right mindset, you will not be as effective in helping others. The more people that share their struggles and concerns with you, the more it can have an impact on your own mental health. It can be easy to absorb the emotions of others so make sure you follow these steps.

Self Care – Physically and Mentally
1. Set Clear Boundaries – Decide on what your limits are, don't overburden yourself with too much responsibility. Before you help anyone, make sure you know how much you are willing to do.
2. Share The Support – If possible, try and share the support role with other MHFA's in your company. This has the added benefit of also helping you feel supported.

3. Talk – It can be an intense experience supporting others that may be struggling. Make sure you find someone you trust to share your feelings with. Remember not to share specifics or names of the person you are supporting.
4. Remind Yourself Where Your Responsibility Ends – Remember your role is to have a conversation, listen and help signpost. You are not a trained therapist so your responsibility is not to provide solutions. It can be very easy to overburden yourself when supporting others, so try your best to remind yourself of this.
Refresh Your Knowledge
1. MHFA Materials – When you completed the course you should have been given a certificate and a fold-out card summarising the five-step MHFA action plan to carry with you. Refresh yourself with these and any other resources given to you, so it is clear in your mind how to support your colleagues.
2. Company Support – Take the time to review the current benefits that your company offers, so you know what resources you have available to you when signposting.

3. Other Support – Under the current circumstances it may be harder than usual to see a GP. It could be worth while taking note of some other types of supports you could signpost people to, such as charities. Here are a few:-
Crisis Support – The Samaritans, Shout
Anxiety – Anxiety UK, No Panic
How Can Companies Support Their MHFA's?
Communicate – If not already done so, companies should put together a roles and responsibility policy so MHFA's clearly know what is expected of them. Also, HR's and/or management should check-in with their MHFA's and make sure they have everything they need. It could be as simple as messaging on a daily basis asking 'How are you, do you need anything from me?'
Educate – Send out regular communications on mental wellbeing, this can help both to educate but also highlight other wellbeing initiatives you offer, such as an EAP. Helping to educate the entire workforce will help clarify support and also work towards normalising the conversation.

Community Network – Set up MHFA network (with a clear remit) for support and idea sharing (perhaps overseen by someone with a HR background). You could use an existing messaging platform to allow MHFA's to share ideas and offer each other support and guidance. If you do not have a platform you could leverage Whatsapp messenger or another service such as Slack.
Stay Safe
MHFAs during this time will be a huge asset to any organisation but alone will not transform the psychological wellbeing of a company or organisation, we must also focus on preventative measures.
We must all take the time to support each other, show empathy and patience. For most of us, this will be an unprecedented experience, so don't judge yourself for your emotions, instead give yourself time to process them.
Everymind at Work will continue to offer free resources during this time and we hope we can continue to help you and your company.